Have you seen flowers closely? Aren't they too pretty to be real and add a spark to the onlooker's eyes? They can make anyone smile within seconds with their natural beauty and fragrance. Their naturally thick color, delicate touch, and unique patterns force us always to have fresh flowers in our house to keep the atmosphere light and pleasant. Since the festive season is around the corner, you should think of blessing your loved ones' house with the same beauty, aroma, and sheer presence of beautiful flowers.
Flowers are evergreen gifting items because when the festive season arrives, we often don't get unique ideas for gifts for our loved ones. While the markets are flooded with numerous gift hampers and exclusive festival gifts, we wish to pair it up with something more pleasant and mesmerizing. And when it comes to surprising someone with a splendid gift, one must always buy flowers for their loved ones. To help you further pair your rakhi gifts with a beautiful bunch of flowers, we are here to help you pick up the best flowers for your dear ones and will guide you on how to wrap them and present them to them. So, dive into the world of flowers with us and get ready to have a fully floral experience.
Best flowers for gifting purposes:
Here is a list of the 5 best flowers for gifting purposes that you can present to your loved ones on Raksha Bandhan and any other occasion:
1. Sunflower: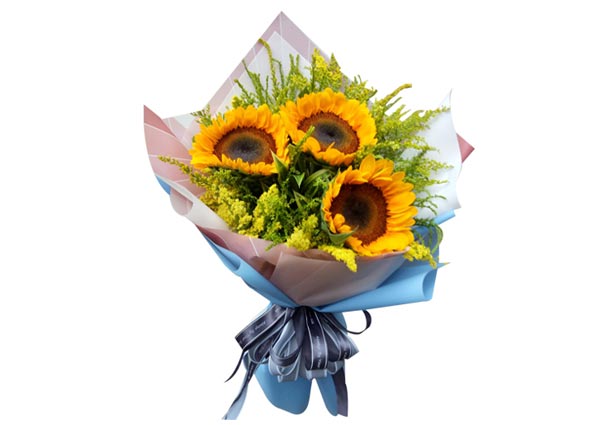 A bright yellow sunflower is also considered a good omen in Hindu mythology for its characteristic of always facing the sun. A sunflower is your best bet for gifting on Raksha Bandhan. Yellow is known as the universal color of friendship, and yellow flowers are often given on a good note to your friends. And there are no better and bigger friends than siblings. So, gifting bright yellow sunflowers is a good option for gifting on Raksha Bandhan.
2. Lavender: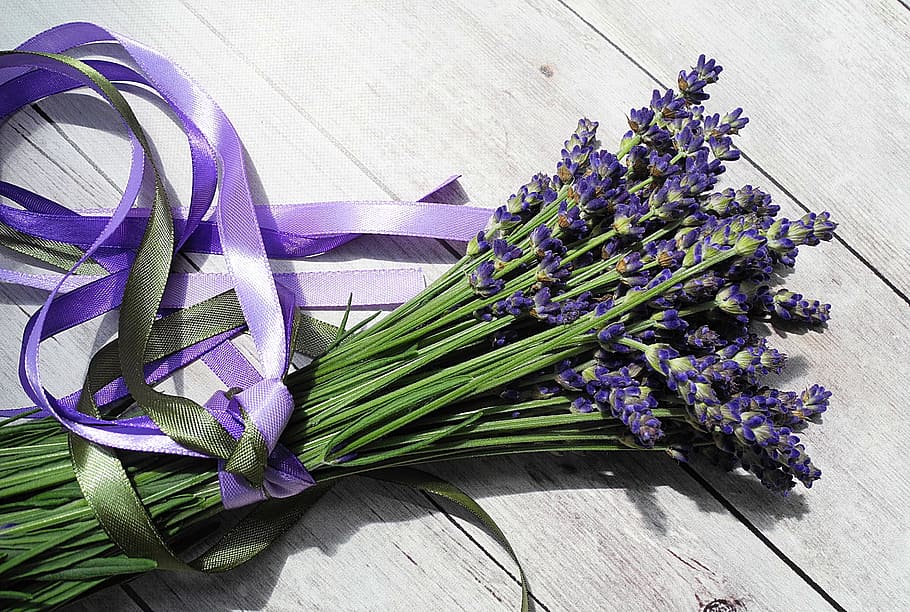 Purple is the new black, and if there's a flower that can light up the room with its mere presence, it's beautiful and unique lavender. The characteristics that make the lavender best fit for Raksha Bandhan's gift are its silver, blue, and purple hues with a light and pleasant spa-like smell that relaxes the atmosphere making it a perfect gift for festivals.
3. White wild rose: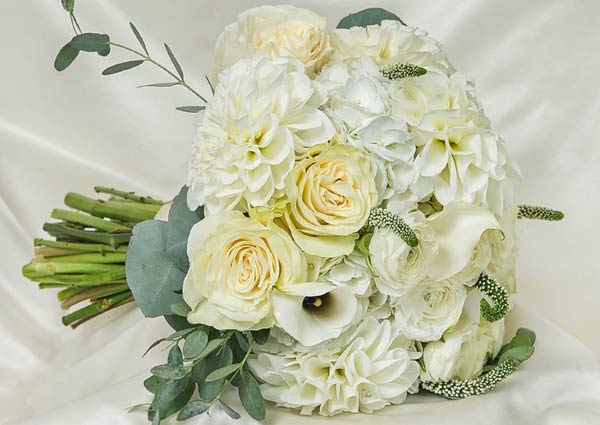 One can never forget the rose flower when they think of buying flowers for a loved one. Rose in any color is beautiful and fit for gifting. Since the occasion here is Raksha Bandhan, consider gifting a wild white rose to your siblings on the festival as white is the color of peace. Another reason this flower is a good option for gifting is its smell. Rose fragrance is world-famous, and it is one of the only flowers whose smell is remembered by all. So, let your sibling's room light up with the world-famous and favorite smell on Raksha Bandhan.
4. Tulip: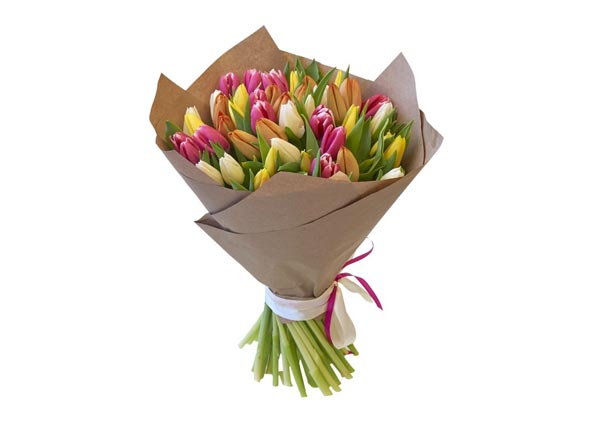 Tulips are the most significant sign that spring is here. Their presence can lift everyone's mood, and their shape and design are idyllic. The joyous tulips come in many beautiful colors, but pink tulips are the best for Raksha Bandhan's occasion to send a message of love, affection, and good wishes to the reliever. So, let spring bloom in your sibling's life. Plan who you can to gift your best wishes this Raksha Bandhan and shower them with your floral blessings.
5. Iris: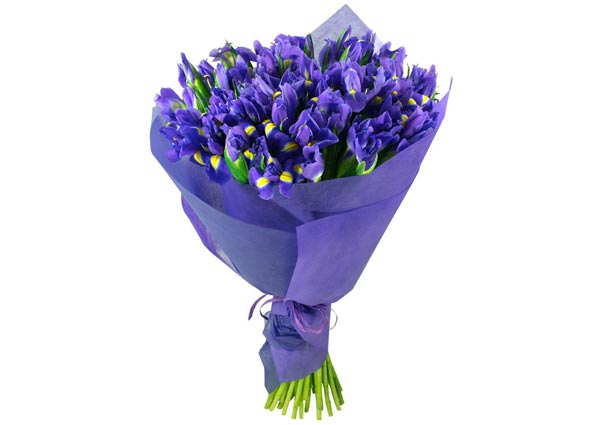 Some people love iris head over heels, and the reason behind this fan following is their beautiful hues of multiple shades and colors. While the flower has many colors, the best-selling iris is violet with a shade of yellow. Iris is known as the representation of trust and hope, and what's a better gift on Raksha Bandhan than a gift expressing your confidence to your sibling and showing them that you hope your faith will always stay intact.
These are the five best flower gifting options on Raksha Bandhan, and all of them can be gifted to a brother, sister, sister-in-law, nephew, or anybody else. Now, let's also see some ideas on how you can pack these flowers and what's the best way to present them to your loved ones.
Doll up the natural beauty to light up the room: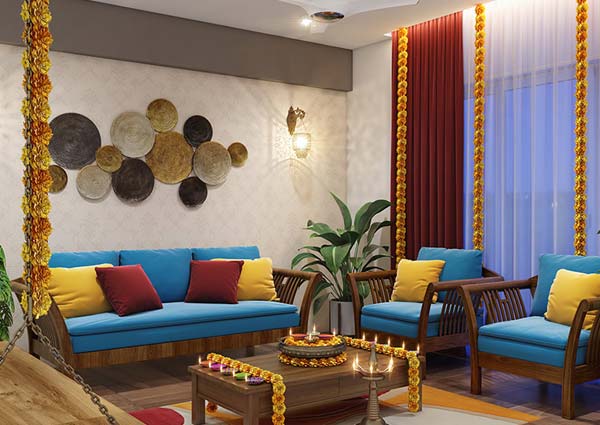 It is show time, baby, and you must look adequately presentable. We know this is what you are telling your newly bought bunch of flowers. Here's how you must prepare them to make them look like ideal gifts for anyone:
1. Natural wrapping paper : Quit the plastic wrapping papers and wrap your flowers in gift warping sheets made of paper. This will add a more realistic touch to your natural and bloomed flowers. Go for a solid brown color as they are the current best choice in this case.
2. Natural ropes : If you want to tie them together and do not want to cover the bunch of flowers in wrapping paper, then opt for a natural ribbon or thin jute rope for tying them together. Don't tape them up or use any unnatural substance to keep them together.
3. Add more flowers to it : Many mini complementary flower options can be added to your bunch of flowers. Don't add too many different flowers to your bunch but consider adding twigs of Gypsophila to your bunch to give it a chic and complete look.
4. Add a note : Don't forget to add a mini note and put it inside the bouquet as an element of surprise for the receiver.
5.Don't forget the gift : While a bouquet is a great gifting option, pairing it up with your rakhi gift or box of sweets will be the best idea. This will make your gift complete and perfect and give you the desired reaction from the receiver.
And that is how you thoughtfully choose a flower, mindfully create a bouquet out of it, and creatively style it with your rakhi gift. This Raksha Bandhan adds the beauty and aroma of flowers to your relationships and makes your equation stronger and better with your loved ones. So, start preparing already and make this Raksha Bandhan a grand affair for you and your siblings.