If you are a regular online shopper, you would know the urgency of getting your orders as soon as possible. While this facility is readily available on regular days, the competition increases during festivals, and so does the need to get things within a day. For example, the festival of Raksha Bandhan is arriving in a few days, and every sister is looking for the best gifts and rakhi for brother and hoping to get them delivered on time. But why does the need for express delivery arise in the first place, and how do you get rakhi delivery within 24 hours to celebrate your festival in the best way possible?
Why should you get rakhi delivery within 24 hours?
Before we spill the beans on how you can get your online rakhi delivery within 24 hours from the Rakhi Bazaar, let us first tell you about the situations when you must consider taking these facilities. Here are all the scenarios when you should get express rakhi delivery from Rakhibazaar.com, or it is the only savior that can help you:
You don't have enough time left for shopping: It is pretty normal these days to be super busy in your life and not get time even to do some online shopping. Because let's be honest, while online shopping is the best and most convenient, we still need time to choose a product and make a final decision. And that can be time-consuming. Therefore, people often delay their online shopping too. And if you have missed your online or offline shopping due to any reason and now it's too late to wait for the order, you should opt for express delivery that will be done within 24 hours.




You want your parcel to be delivered on the exact day of the occasion: We love to surprise our beloved people. And what's better than getting your rakhi with sweets or gifts that you have ordered to be delivered on the same day of the festival to surprise your sibling? This is why most people opt for express or same-day rakhi delivery. You can opt for this too because rakhi bazaar provides all its customers with express delivery services.
Now you know the reasons that became the foundation of express deliveries and when and why you can also avail of this service. Now let us guide you step-by-step on how to get your rakhi within 24 hours from Rakhibazaar.com and details about the products.
Get rakhi within 24 hours via Rakhibazaar.com: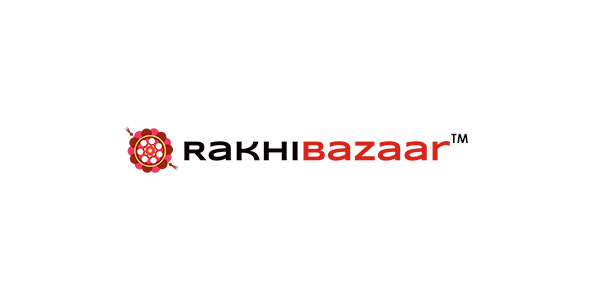 If you shop online regularly, you will know it isn't a big deal to book your express delivery. Even if you are not a regular online shopper, Rakhi Bazaar has a very easy-to-understand way of placing an order that doesn't cause any confusion or uncertainty. So, brush off any signs of nervousness and follow the steps below.
Start with browsing through our online portal and select all the items you want to buy.

Add your list to the bag and check out towards your cart. Now, while placing the order, you can select your delivery date on your own. Put the desired date and remember, you can put the date of same day or next day delivery to get your order within 24 hours.
After finishing the process, hit the ok button and wait for your express delivery order.
Isn't that simple and convenient? Imagine getting your order on the day of the festival. It feels like a surprise rakhi gifts. We know what type of dilemma you are going through now. What should be added to the order to make it a great Raksha Bandhan hamper? Continue reading to get a solution to this query.
Exciting gift hampers to get within 24 hours of placing the order:
Here is a complete list of items you can order from Rakhi Bazaar and get via express delivery. This list will solve your confusion and help you get some fantastic gifting ideas.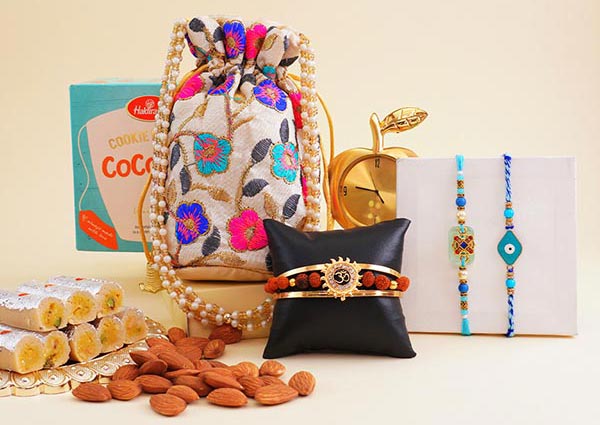 Rakhi with wallet: If you are buying a gift for your brother, it will be best to get him a wallet via express delivery. Men love getting wallets in gifts as they don't carry handbags, so they love having multiple designs and brands of wallets.

Plants: wouldn't it be auspicious to receive a green, bloomed, living plant during the festival since plants symbolize positivity, growth, and life?
Rakhi with sweets: Indian festivals don't work without sweets. So, instead of going out in the heat to buy sweets, get them by express delivery and make your celebration a lot sweeter.
Customized gifts: If you like the personalization of your gifts, then you must buy something from our unique gifting range. These include customized cushions and key chains, photo frames, mugs with photos, etc.
Sculptures: If you or your siblings are spiritual, this can be a prompt and appropriate gift. Our website has many sculptures like Adi yogi, Ganesha, Buddha, etc.; you can choose any of them for an express delivery order.
Dry fruits and cookies: Who wouldn't want too much on some delicious cookies and crunchy dry fruits? Get the best quality dry fruits and handpicked cookies for your festival day and get them on your desired date with express delivery.
And that's all, folks. Now you know why express delivery is required, how you can get your order within 24 hours, and what gifts you can order from Rakhi Bazaar for a cheerful Raksha Bandhan celebration. Go to our website to know more and get thousands of gifting options and variety. You can even get express delivery to send rakhi to Chennai or anywhere across India. So, the time for decision-making is near, and you must get into action now!