Vedic Astrology is something that has garnered immense attention over the years and in which Indian people have strong faith in. The study revolves around the planetary motions and positions on human lives. This ancient Indian science involves the prediction of human behaviour on the basis of zodiac sign. This Raksha Bandhan, pick an online Rakhi based on the zodiac sign of your brother according to Vedic Astrology. This will enhance his personality and bring good vibes and happiness to him.
So, here we bring a list of best Rakhi by colors as per your brother's Zodiac sign. Also, know the suitable Rakhi gifts for brothers based on his sun sign.
ARIES(मेष राशि)
Planet Mars rules the Lord of Aries. If your brother belongs to this sun sign, then you can choose red color Rakhi for him. The other Rakhi colors that will suit him based on his zodiac sign are orange or yellow. It is believed that it will infuse them with good energy.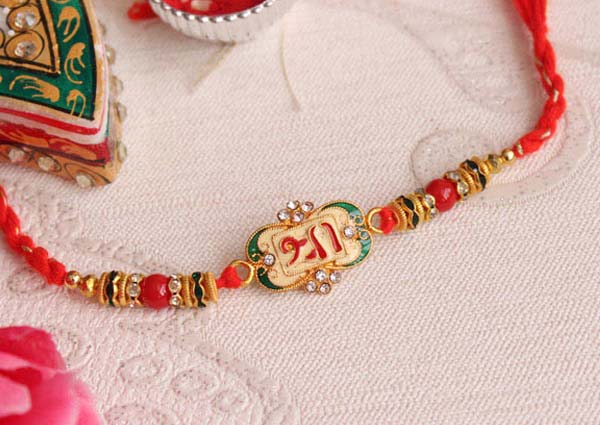 As men with Aries sign are sport lovers, so the best gift for brothers for Raksha Bandhan are sport equipments.
TAURUS(वृषभ राशि)
People of this Zodiac sign are governed by planet Venus. The best Rakhi for brother from this sun sign is a white colored Rakhi. The other Rakhi colors that can be considered for a Taurus brother are silver and blue. Wearing this Rakhi on the wrists will yield good results.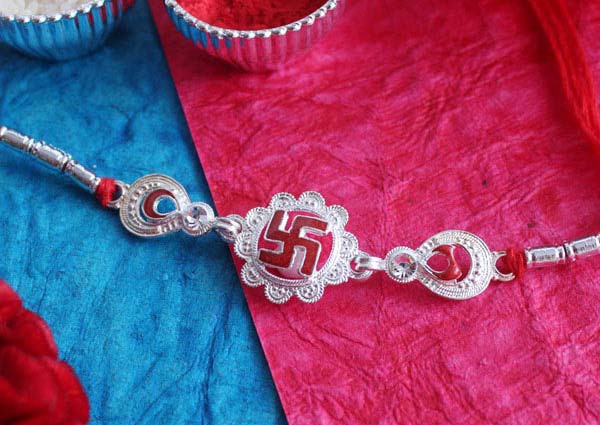 The best Rakhi gifts for brothers with this zodiac sign are flower, chocolates, cashmere blankets, and plush pillows as they extrovert and warm.
GEMINI(मिथुन राशि)
Planet Mercury rules the zodiac of Gemini. So, a green colored Rakhi will be the best pick for your brother on this upcoming Raksha Bandhan. This will bless him with joy, prosperity and long life.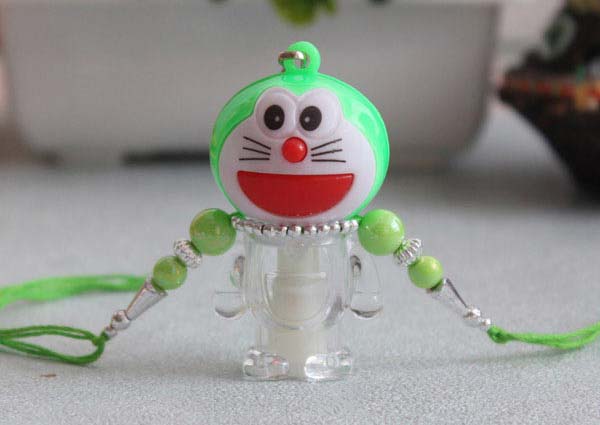 As people with Gemini sign are extremely intelligent, a book or a journal is the best Raksha Bandhan gift your brother with this zodiac sign.
CANCER(कर्क राशि)
People with cancer zodiac are governed by Moon and yellow or white Rakhi are best for them on Raksha Bandhan as they are peaceful and have a soft heart. A silk thread Rakhi decked with pearls looks beautiful and considered lucky for Cancerian brothers.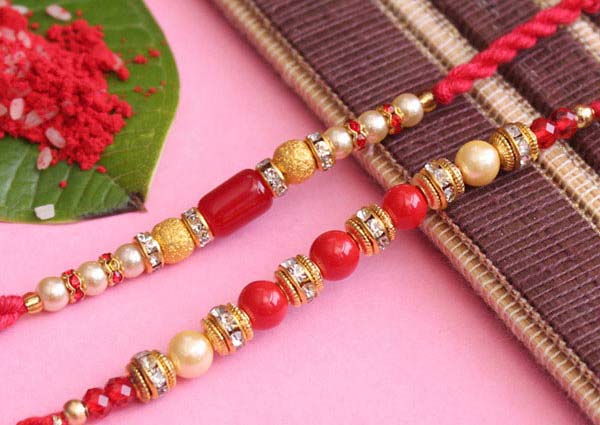 A handmade gift is the best choice from brothers belonging to this zodiac sign.
LEO(सिंह राशि)
As Sun rules the zodiac sign of Leo, brothers with this sun sign should wear yellow, red, orange, golden, or pink Rakhi on their wrists.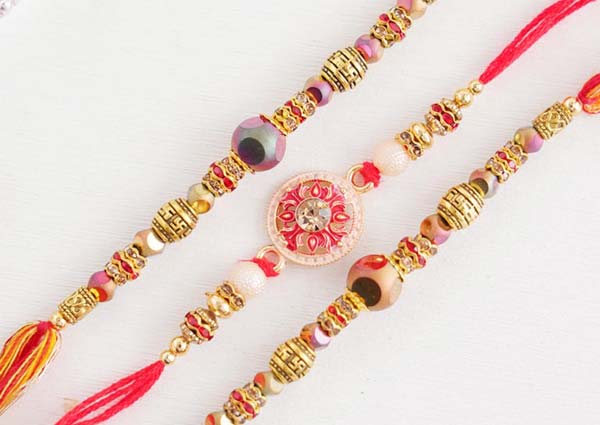 The best gifts for brothers with this zodiac sign are perfumes, jewellery, grooming kits, and cosmetics.
VIRGO(कन्या राशि)
The Lord of Virgo zodiac sign is Mercury. Therefore, sisters must pick a green or white colored Rakhi, or silk thread Rakhi for their brothers. Another Rakhi color that suits the person with this zodiac is white.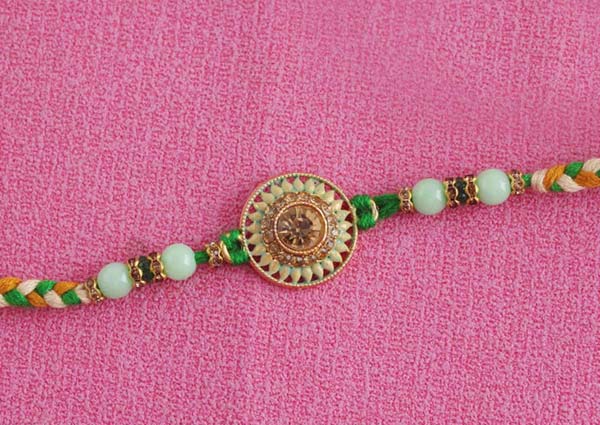 As people with Virgo zodiac are organized, watches, organizers, magazine baskets, etc. are some of the Raksha Bandhan presents you can consider.
LIBRA(तुला राशि)
Planet Venus rules the zodiac of Libra. So, the best color of Rakhi for Libra brother would be either turquoise or purple Rakhi. Other recommended Rakhi colors are blue and white.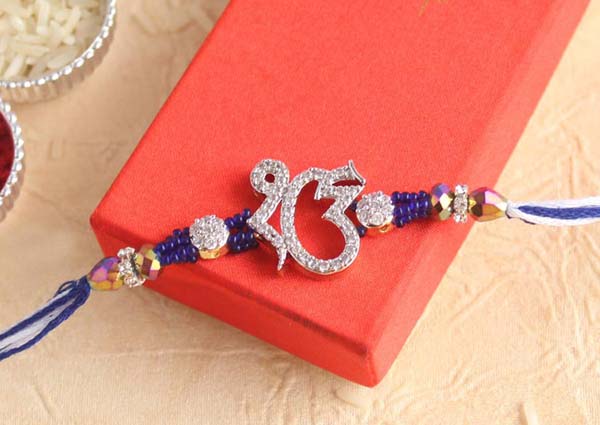 Librans are admirers of sensuality and beauty and therefore, the best gift for Raksha Bandhan for them will be scented candles, soaps, or lotions.
SCORPIO(वृश्चिक राशि)
Planet Mars governs the zodiac of Scorpio. Hence, a red or pink Rakhi is the best for sisters with Scorpion brothers.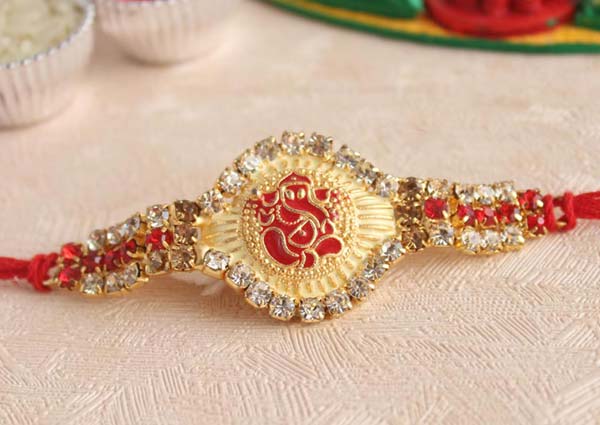 As Scorpion people are extremely particular about their appearance, so gifts like branded apparel, watch, shoes, sunglasses, or perfumes will be best choices for them for Raksha Bandhan.
SAGITTARIUS(धनु राशि)
Jupiter, the planet of wisdom, rules this zodiac sign. People with this sun sigh are honest and straightforward in their opinions. Therefore, a yellow or golden colored Rakhi is the best for your Sagittarian brother.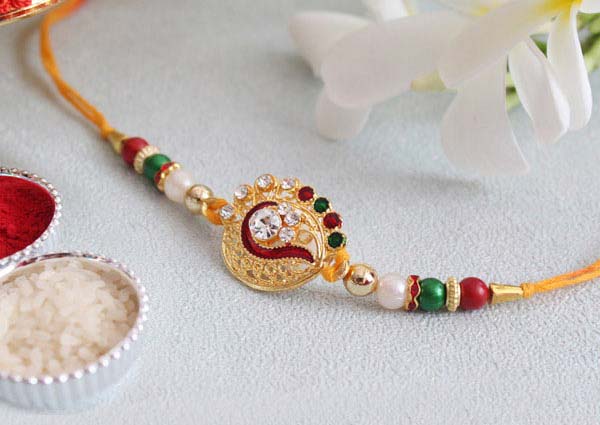 A chocolate basket or flowers are some of the Rakhi gifts for brothers you can pick for your brother with this zodiac.
CAPRICORN(मकर राशि)
Lord Shani is believed to govern the Capricorn zodiac. So, sisters can choose a dark blue or a pink Rakhi on the wrist of their brothers.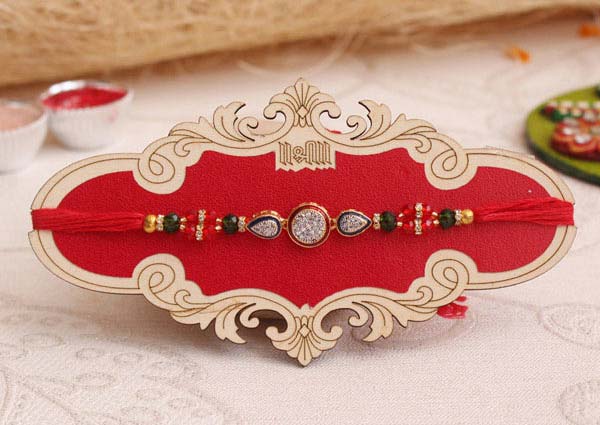 As Capricorns are usually ambitious, so gifting them something related to their professional life is a good idea.
AQUARIUS(कुंभ राशि)
Just like Capricorns, Aquarians are also governed by Lord Shani Dev. A Rudraksha Rakhi or a dark colored Rakhi will be suitable for your brother with this sun sign. When a dark colored Raksha Sutra is tied on his wrist, you bond with him will get strengthened.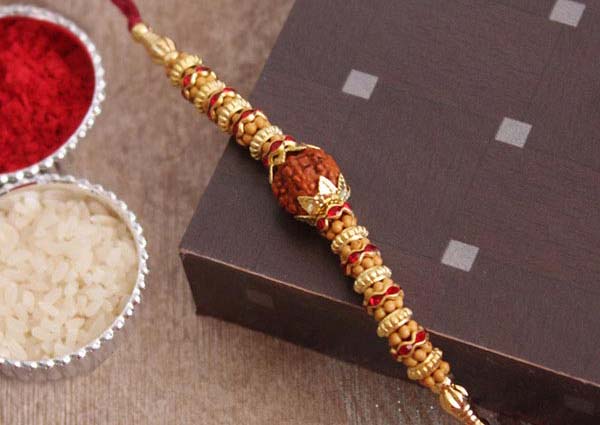 As people with Aquarius zodiac love gadgets, so gift them a wonderful gadget on Raksha Bandhan.
PISCES(मीन राशि)
Pisces zodiac is ruled by the Planet Jupiter. So, a yellow Rakhi is the best for them. Another color of Rakhi that can be considered is white.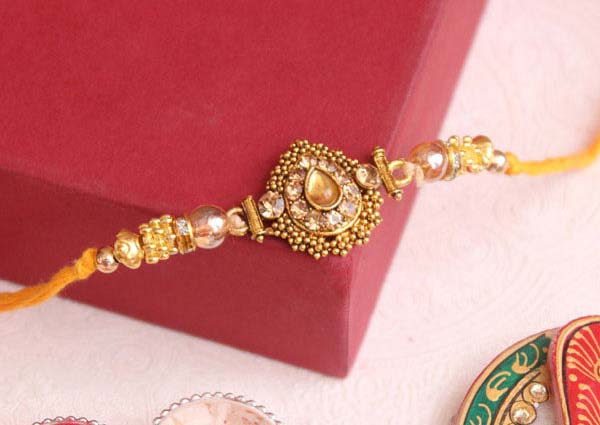 As people with this sun sign are compassionate and sensitive, hence, you can gift something luxurious or beautiful to them on Raksha Bandhan.
So, use this incredible information while choosing a Rakhi for brother on this upcoming occasion of Raksha Bandhan. The history of this auspicious festival is rooted in ancient Vedic times. Hence, a Raksha Sutra or Rakhi must be selected according to Vedic astrology will bring you and your brother closer.
Happy Rakhi!!!