It is only your family which supports through the roller-coaster of life! A lot has changed in the last few years, but one thing that is more or less the same as the trend of the joint family, in India. Though Raksha Bandhan is the celebration of the bond between brothers and sisters, moreover, when your brother is married, your sister-in-law is equally important.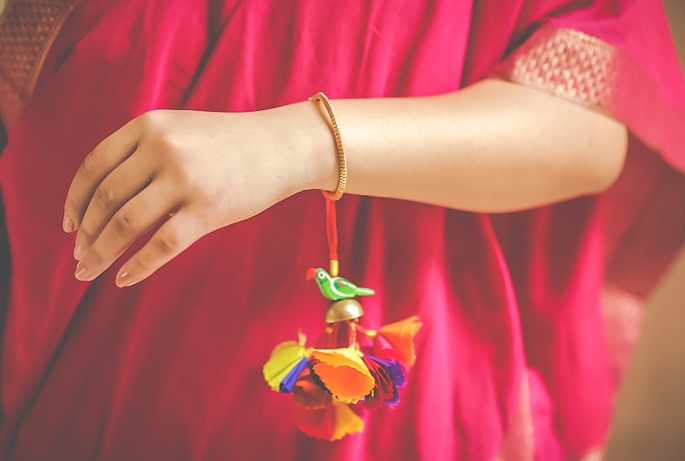 But for women, the gifting galore will only be noticed with the pinch of style, fashion and flamboyance. And, that is the reason that essentially the trend of fancy Lumba Rakhi came into being. Traditionally, the trend of Lumba Rakhi existed in Rajasthan, "the great Indian desert", which has gradually spread to other parts of the country.
How wonderful it is to know that fashion can be perfectly amalgamated with traditions and it can then nurture the bond of friendship between a girl and her sister-in-law! Here are some of the fancy Lumba Rakhi designs for Bhabhi that will perfectly warm the cockles of her heart. Here we go…
1. Pearl Lumba Rakhi
Every single woman loves hobnobbing with pearl jewelleries designed beautifully! And what's better than making your sister-in-law for those beautifully crafted fancy Lumba Rakhi, embellished with glittering pearls. Pearl Lumba Rakhis are probably the fanciest of all Lumba Rakhis.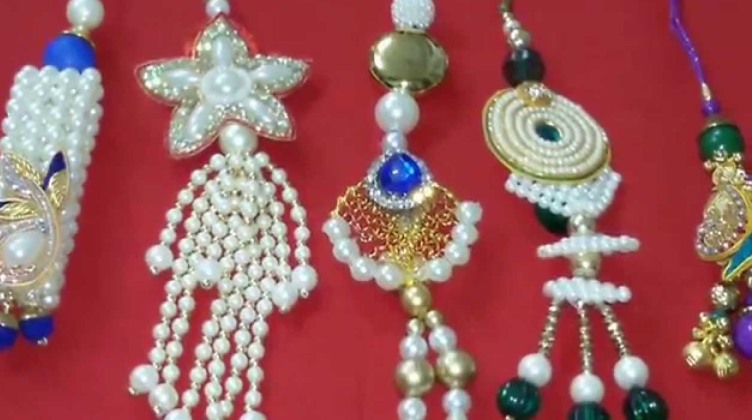 2. Stone Studded Lumba Rakhi
The doyen of your brother's heart is your sister-in-law, and it's important to maintain an amiable relationship with her. If you have seen her fashion kit filled with a variety of stone studded designer jewelleries, she must be a great lover of stone embellished items. She will hop in merriment tying a stone studded fancy Lumba Rakhi.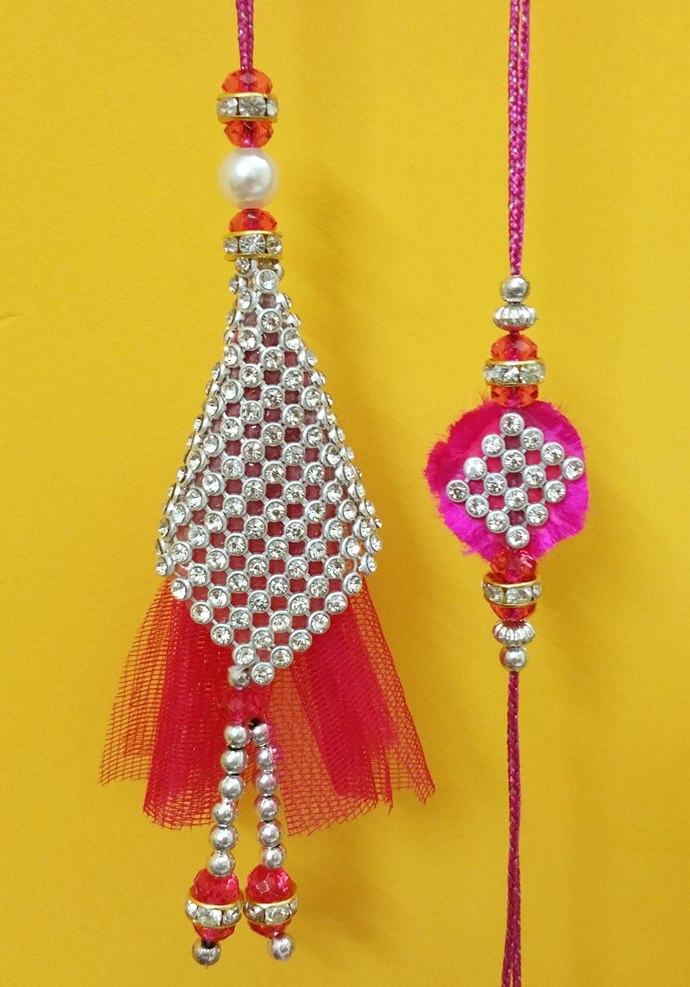 3. Zardosi Lumba Rakhi
One of the most in trend Lumba Rakhi these days is those vibrantly and intricately designed Rakhis Zardosi work. If you want to tie you're Rakhi, on the wrist of your brother with shuddering effect then a fancy Zardosi Lumba Rakhi is the perfect choice.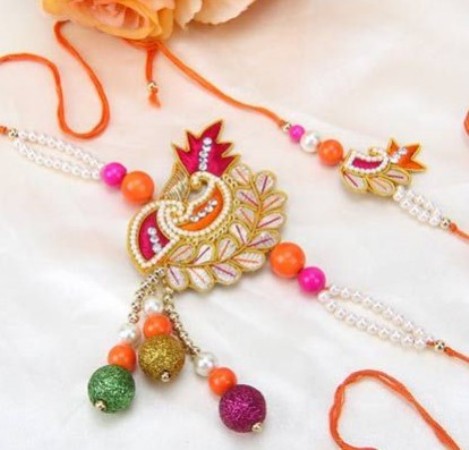 4. Designer Lumba Rakhi
Designer Lumba Rakhi is the most alluring of all the designs that will not fail to entice your sister-in-law. Designed with panache, these types of Rakhis can be worn even after Raksha Bandhan as a piece of jewellery. A perfect amalgamation of the contemporary and fancy lumba Rakhi design, it can be a great add on to your sister-in-law's fashion kit.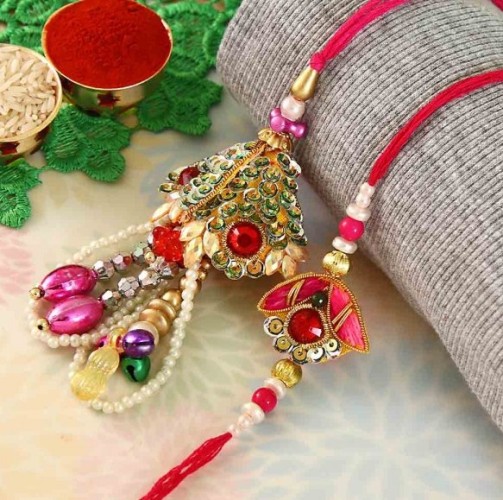 5. Bracelet Lumba Rakhi
With modernization everything has turned up into something new and Lumba Rakhis are not an exception. Nowadays, Lumba Rakhis are being designed in the form of bracelets and if chosen as per the likings of the other person, they can find their use beyond Raksha Bandhan.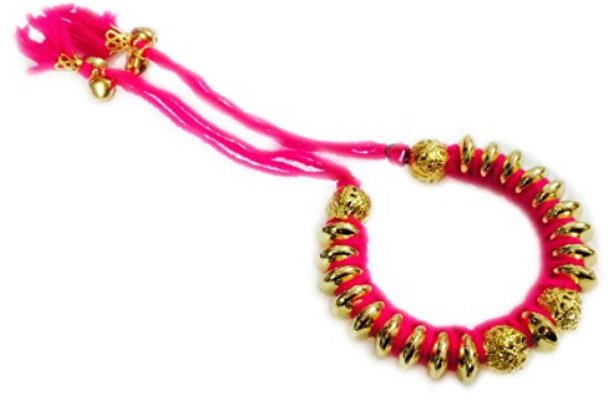 6. Jewelled Lumba Rakhi
Jewelled Lumba Rakhis have been named so because of their appearance. These have been designed in the shape and colour of golden bracelets and bangles. Pick up something bright if your sister-in-law is newly married.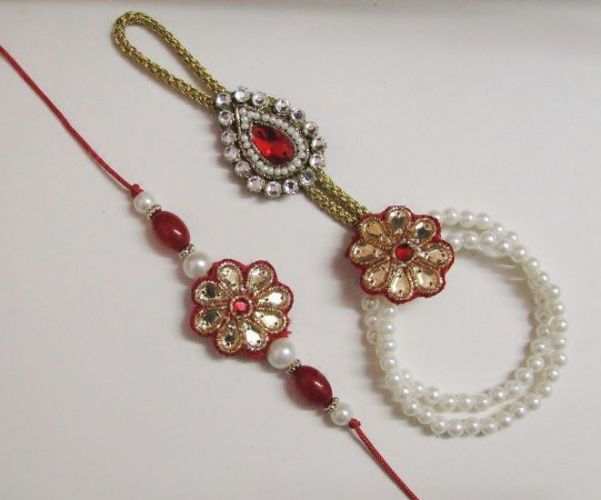 These are a few of the fancy Lumba Rakhis that will surely bring out the best in your relationship. This Raksha Bandhan, make sure that the cordial relationship between you and your Bhabhi grows even in a better way. Choose the most beautiful Lumba Rakhi for your Bhabhi and the occasion will call for a lot of love, happiness, joy and merriment.