When the festival of Raksha Bandhan approaches, ever Hindu Indian family that observes the festival feels excited and joyful. However, little kids are excited the most about the approaching time of Raksha Bandhan celebration. Despite the little sisters curious to buy the most beautiful Kids Rakhi for brother, even the little brothers are excited to surprise his sister with a heart winning a gift. And to make the festival of Raksha Bandhan memorable for little brothers and sisters, this blog features ideas on top Rakhi for Kids.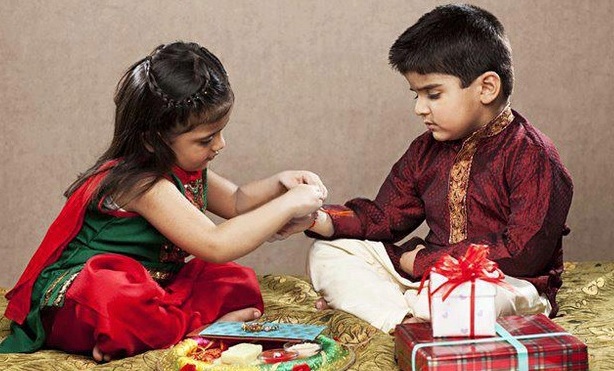 Gone are the days when simple Rakhi threads were available for sisters to tie on their brother's wrist for strengthening her affectionate bond with brother. Now is the time when it is easy to get confused badly over Rakhi selection as which to choose and which not to. Today, the advancement in the technology has led to the availability of many amazing Rakhi varieties. And, the major technological advancements are seen in the variety of Kids Rakhi.
Besides, usual Kids Rakhi with cartoon printed designs on it, there has been availability of many amazing choices which were even hard to imagine a few years back. Now, one can come forth with an amazing variety of Kids Rakhi online and offline. However, to name some Top Rakhi for Kids, here are some wonderful options to opt for adorning wrist of acute and little brother. These are –
Spiderman Rakhi with Laser Light-
One Kid Rakhi variety that is in great demand these days is the Spiderman Kids Rakhi with laser light feature in it. Kids are getting crazy for such Rakhi. You get your little princess one such Rakhi online or offline to help her accentuate his brother's wrist with it. No wonder, every little brother will love her sister for tying such a wonderful Kids Rakhi on his wrist.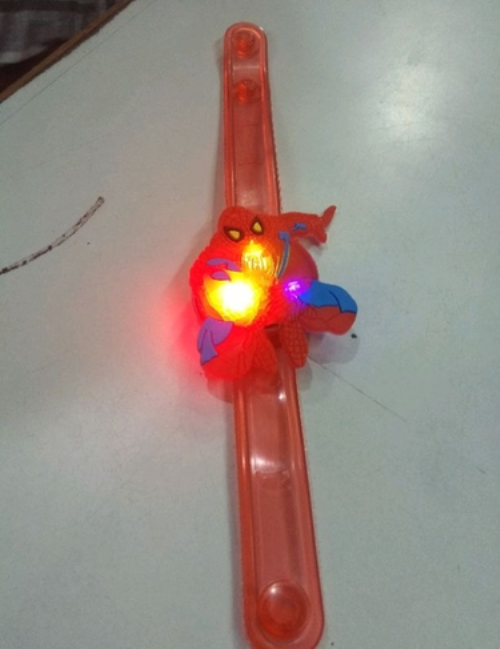 'Chhota Bheem' Cartoon Bracelet Rakhi-
The cartoon character that is much in craze among the little kids is the Chhota Bheem. On Raksha Bandhan, a little brother is sure to become crazily happy on getting a 'Chhota Bheem' Cartoon Bracelet Rakhi on his wrist. Since bracelet Rakhi with one hook or clip is easy to wear, this little brother will love to wear and flaunt it on his wrist after the festival is over.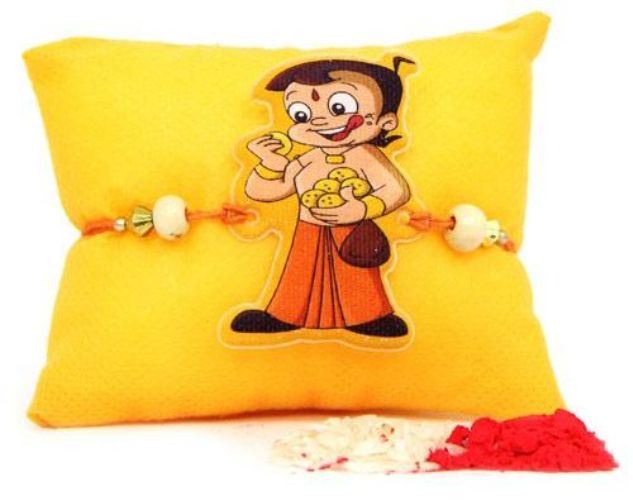 Car Rakhi with Light and Sound-
Little boys are crazy for cars just like the big boys. The craziness for cars among boys starts at very tender age. Thus, to make a little brother happy, car Rakhi with light and sound is the one to make choice for. It's one of the most trending Kids Rakhi choices these days. You can easily get the one online or at local Rakhi stores nearby. However, if you buy Rakhis online, you get the ease to buy it in just a matter of few clicks and with the facility to send Rakhi to India and worldwide as well.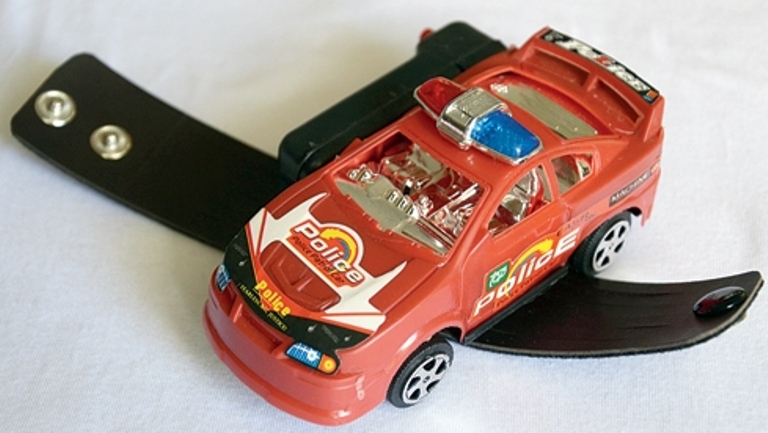 Musical Cartoon Rakhi with Light-
For sisters who are willing to impress or win the heart of cute little brother with a cute cartoon Rakhi then it's better to make a choice for Musical Cartoon Rakhi with light fittings and musical button then choosing a simple cartoon Rakhi. No wonder, a Musical Cartoon Rakhi with Light feature will definitely help you make your little brother crazy in happiness.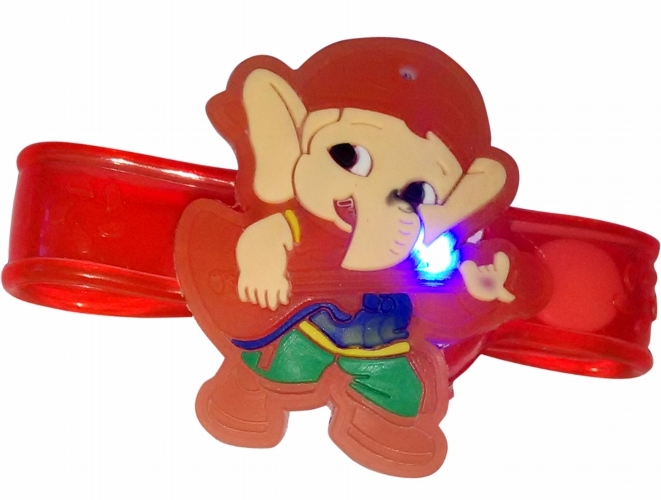 Tom and Jerry Cartoon Rakhi-
The all time favourite cartoon character of kids has been the Tom and Jerry. This year, a wide range of Tom and Jerry cartoon Rakhis will be available which every brother will love a lot to get his wrist accentuated with. You can get a wide variety of these in bracelet Rakhi patterns with silicon belt that are easy to wear and flaunt for many other days after Raksha Bandhan.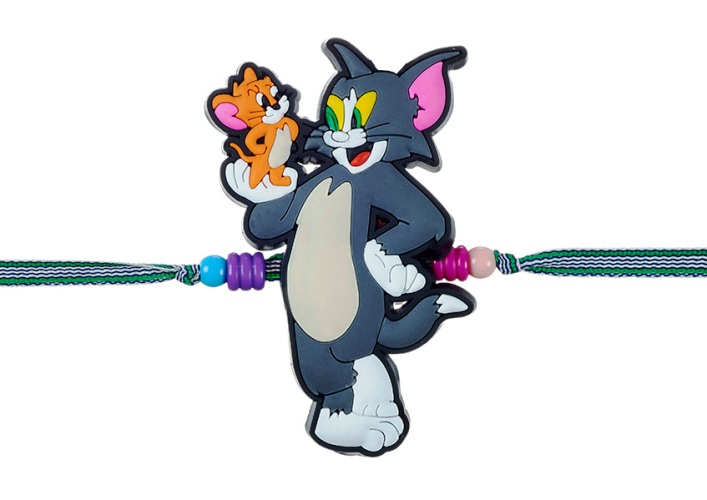 Kids Rakhi varieties are these days available in plenty of amazing options to explore online and offline both. However, if you wish to buy Kids Rakhi online with utmost ease, Rakhi Bazaar is always there to help with most convenient payment modes to buy and send Rakhi to India and anywhere across the globe. In fact, for Raksha Bandhan 2018, the new range of Kids Rakhi online will be featuring such amazing selections to shop online.