In Indian households, kids are considered a reflection of God. Their innocence and purity are why we also worship kids on different occasions. So, it is safe to say that kids are the celebrities in their households. And a star with the stature of God must be treated with utmost care and respect on every occasion. Whether it's Diwali or Raksha Bandhan, we should not neglect kids and their needs because that's the true essence of festivals, to celebrate them with our loved ones and ensure everyone's happiness by fulfilling their demands.
We know how to make these tiny creatures happy on Diwali, but what about Raksha Bandhan? How can we take of their needs during this festival? No, it's not difficult at all. Kids are simple creatures who might have many tantrums, but they also get pleased with the simplest things. And these simple things include:
Sweets and food of their choice
New clothes of their liking
A rakhi that has their favorite fictional character on it
There's no rocket science in understanding what makes them happy. Just a simple cartoon character on their rakhis, and you are good to go. That is why we have researched and created an entire list of the latest and most trending kids' rakhi designs that will not just make your little ones happy but will force them to admire you for always thinking about their liking.
Top 6 latest kids' rakhi designs that are currently trending:
Here are the top 6 options that you must go through while buying kid's rakhi for your younger brother or nephew:
1. Superhero Rakhi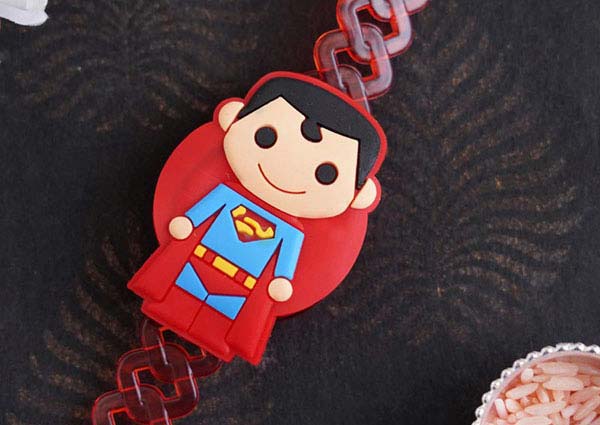 Kids and superheroes are inseparable. Superheros have a different charm over kids that cannot be removed even growing up. And we should admire this love because superheroes have some excellent qualities and kids get to learn a lot of things from them. Rakhibazaar.com has many national and international superhero rakhis in their collection. You must get the rakhi of the superhero whose qualities you want your kid to learn. This will ensure festivity with fruitful teachings. And that's probably also the reason why this rakhi is currently trending.
2. Ganesh Rakhi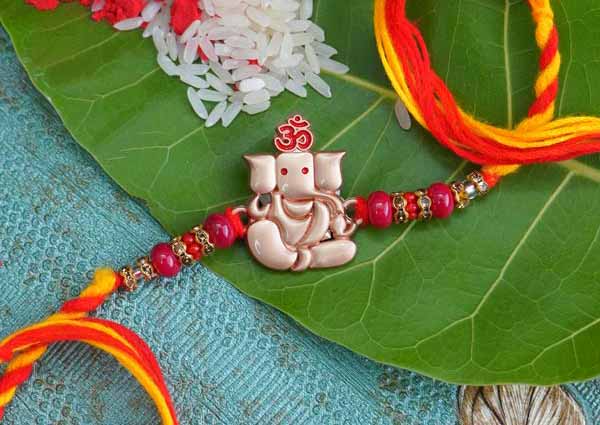 All the Ganesha movies have made kids lovers of Lord Ganesha. And isn't that a good thing? He is considered a very kind, noble, knowledgeable, and a God full of prosperity, and admiring him and learning his teachings should be encouraged and appreciated. The reason why kids love Lord Ganesha can also be because of his different looks and the fascinating story behind it. And that story has pushed Ganesh rakhi to the list of most trending rakhi of 2023 .
3. Angry Bird Rakhi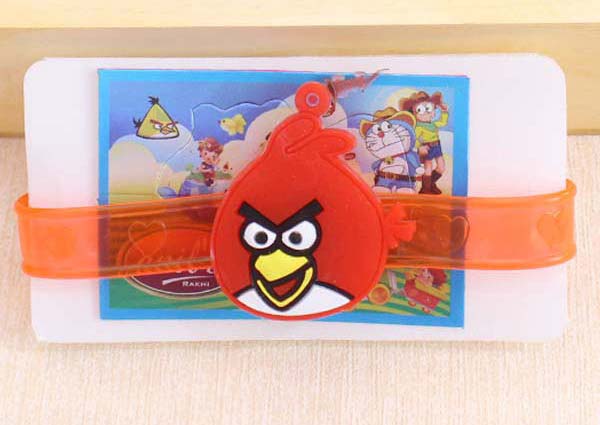 This video game's journey to fame was insane. And that is how it slowly became famous and was seen on everything a kid could have. From clothes to school bags, water bottles, stickers, and whatnot, angry birds were everywhere, making their presence felt. The new trend started when angry birds appeared on rakhis and other festive items exclusive to kids. And that is how it became one of the favorite animated creatures of kids and started to trend exceptionally.
4. Motu-Patlu Rakhi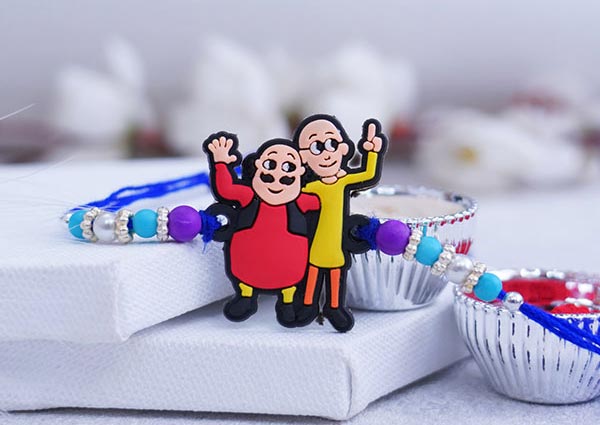 The motu-patlu cartoon inspires this rakhi. It isn't any ordinary cartoon but one with a number 1 ranking in India and China. So, this means there's something undoubtedly good about motu-patlu that attracts a lot of audiences towards them. It's their friendship and loyalty towards each other that people love to watch, and these two are indeed good qualities to teach our kids. This massive fan following is why motu-patlu are also seen on rakhis these days. Not any ordinary rakhi but a trending one.
5. Doraemon Rakhi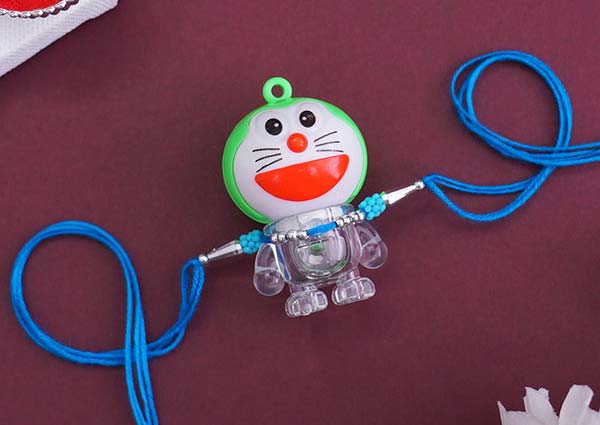 Now here is your typical cartoon that is known and loved by the masses because of its intelligence, patience, and problem-solving qualities. Everyone wants a problem-solving Doraemon in their lives, and while you cannot gift the exact thing to your kid, you can at least give them a Doraemon rakhi. Rakhi Bazaar's Doraemon Rakhi collection is massive and unique too. If your kid loves Doraemon or you want to introduce him to this cartoon, then you must look at their Doraemon rakhi collection and buy this trending rakhi ASAP.
6. Minion Rakhi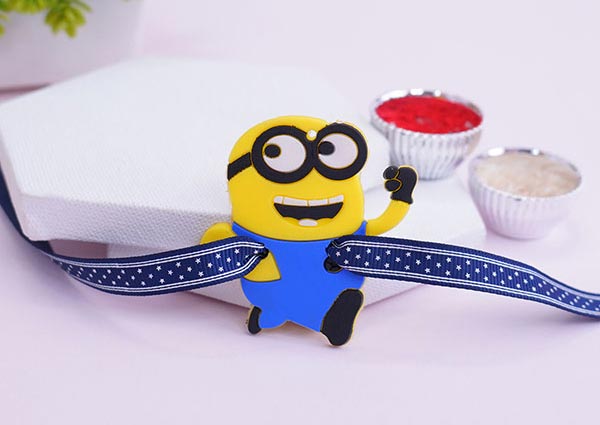 Minions are so goofy, mischievous, and cute that everyone naturally likes them. Whether a kid or an adult, everyone loves having them around in some way or the other. Minions designs are so extensive and widespread that you can get a cushion, mug, key chain, or a phone cover of minions very quickly. But it is hard to find minion rakhi designs as cool as Rakhi Bazaar. Plus, you always don't need a good reason to buy a kid's rakhi for your little one. You can do it out of love and admiration for their notorious nature, too, because that nature matches with minions; hence, minion rakhi will look the best on their hands.
And these are the top 6 latest rakhis that are trending in 2023. Apart from these, you can also buy Mickey Mouse Rakhi, foodie rakhi, quirky rakhi, plantable rakhi seeds, and many more to choose from. The choices are many, and the trends keep on changing, but it's you who has to make a decision. So, which rakhi will get the chance to adorn the wrist of your little brother and nephew, and why are you choosing it? Tell us in the comments below.