Raksha Bandhan is a very special festival that celebrates the bond shared by the brothers and sisters. This occasion is symbolized by the custom of tying a thread on the wrist of the brothers that tends to signify their love, care, and respect for each other. Every year the festival is celebrated with pomp and show in the country and all the siblings come together to have an amazing day.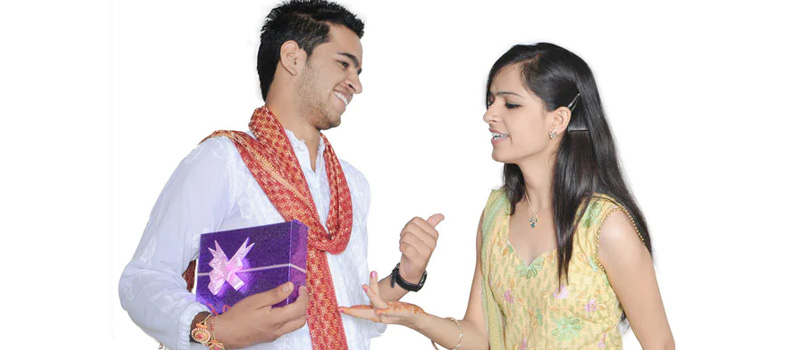 Therefore this year you must make the day really special for all your beloved brothers out there. Whether they stay with you or away due to their studies or work, you must send Rakhi to USA and let them know about how much you adore them. So in order to make the Raksha Bandhan even more exciting, here are a few ideas that you can surely work upon.
Get A Fitness Kit For Your Sporty Brother
If you are willing to gift something innovative yet classy to your brother, you can always stick to something that he really likes a lot. Yes! You guessed it right. Try to browse for an upgraded Fit Band to enhance the fitness quotient of your siblings.
Even if your brother is extremely lazy to wake up early in the morning and going for a walk, a Fit Band would help him to make fitness a definite goal for him. You can simply order his gift and procure a Rakhi with sweets to surprise him on the Rakhi eve. It is assured that the happiness on his face would be worth all the efforts.
Make Your Raksha Bandhan Special With A Gold Rakhi
There is nothing as pure as a bond of love between brothers and sisters. The same purity is represented by the element of Gold. Now you can actually symbolize your sibling love with a beautiful Gold Rakhi for your brother. It would not only be a great surprise for him but it would also be an amazing Rakhi gift that would cherish forever.
You can get a customized Gold Rakhi from an online gift store where the Rakhi collection is exclusive. Make sure that you manage to go through all kinds of gift options and your requirements before choosing the best one for your brothers.
Send Him Your Love With A Spa Voucher
Since Raksha Bandhan is all about showcasing your love and care towards the siblings, you must arrange a relaxing spa session for your brother. Imagine the happiness on the face when he would be able to enjoy a rejuvenating experience in a spa salon. This would be possible if you manage to gift him a spa voucher on the Rakhi eve. So you must purchase a Rakhi with sweets and also get an exclusive spa session to pamper him on his special day.
In fact, you must check out the latest Rakhi collection on Rakhi Bazaar where you would find a huge variety of Rakhi designs and gifts for the occasion. They also offer easy delivery options to help you to send Rakhi to USA without any hassles at all. You just have to browse through their website and pick out the products that you like.
Then once the online payment is completed, the products would easily reach their destination right on time. Just make sure that you choose the best Rakhi designs and gifts for the bunch of siblings on their special day.