Festivals are when we usually go out of budget because of multiple responsibilities and activities involving spending a lot of money. It is a centuries-old tradition in India to always treat everyone equally and present gifts to all those who visit us at festivals. And that is when the real dilemma begins—the difficulty of finding perfect rakhi gifts for your extended family, relatives, and their kids.
Raksha Bandhan is one such festival where the tradition of exchanging gifts has been followed for decades, and nobody wants to stop this particular ritual. Instead, people look for affordable and presentable, innovative gift ideas for anyone and everyone. That is why websites like Rakhibazaar.com provides multiple facilities to their customers where they can have exclusive Raksha Bandhan gifts for their loved ones and enjoy a delightful celebration.
We have a list of budget-friendly gifts under INR 799 available on Rakhi Bazaar. These gifts are best suitable for Raksha Bandhan because:
They are affordable
They are of the best quality
They are efficient, and you don't have to buy anything else if you choose any of the hampers mentioned below.
All of them have rakhis in the hamper, which makes them the perfect Raksha Bandhan gift at an affordable price.
A budget-friendly celebration with Rakhi Bazaar –
Here is the list of 7 such hampers that will amaze you with their beauty and surprise the receiver with your thoughtfulness and efforts. Have a look:
Mug and Chocolates: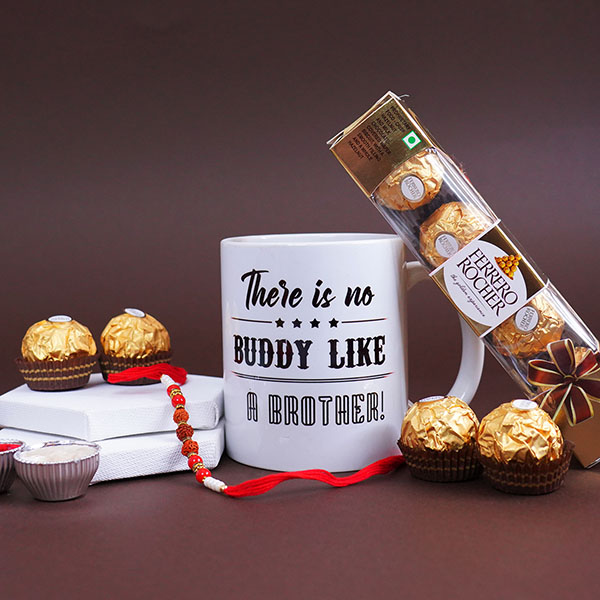 Gifting a mug full of chocolates on a special occasion is not new. Still, it is undoubtedly an evergreen one because whoever receives this hamper gets mesmerized by its charm and is overjoyed. The website has multiple options for selecting mugs with different designs and chocolates. A thorough look at the website and see which mug you want to gift to your dearest brother. Black or white, with a Hindi quote or an English one and which chocolate he would like the most. Based on all these calculations, select your idea mug with chocolates hamper.
Cookies: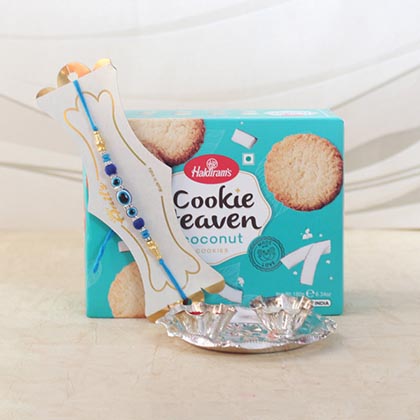 Everyone appreciates some delicious cookies, especially when there is a special occasion like Raksha Bandhan. This is because everyone loves to have something sweet and delicious on such days, and the deliciousness multiples when a person realizes that the box of cookies you bought belongs only to them. You can already think of someone who would love to have an entire cookie box to themselves and buy them their favorite thing in the world without burning a hole in your pocket.
Crunchy Dry Fruits: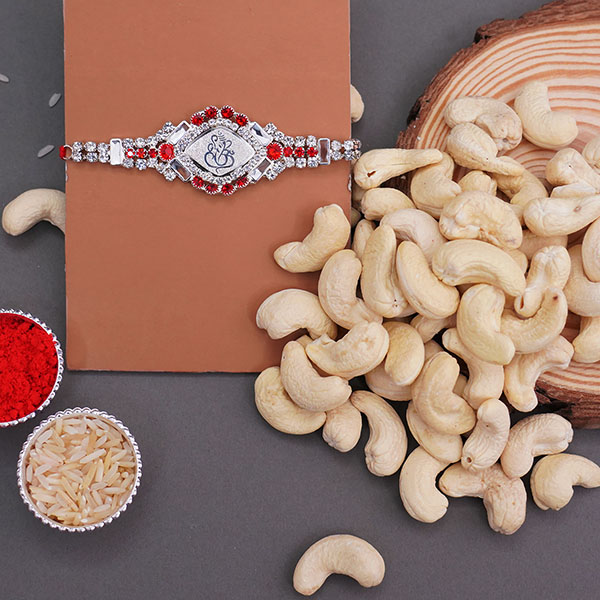 Who said celebrations couldn't be healthy? And dry fruits are the perfect way of having a healthy celebration with a health-conscious brother. Well, if dry fruits are so healthy and fit for anyone who is health conscious, then we must say our ancestors have been mindful with their dessert choices and have started the trend of gifting healthy snacks to their loved ones.
This is the perfect time to step on your ancestors' footprints and make your siblings and relatives healthy by gifting them fresh and crunchy dry fruits. The website is loaded with such hampers, and you can avail this healthy snack for your sibling for under 799/- only. So, hurry!
Chocolate bucket with toy: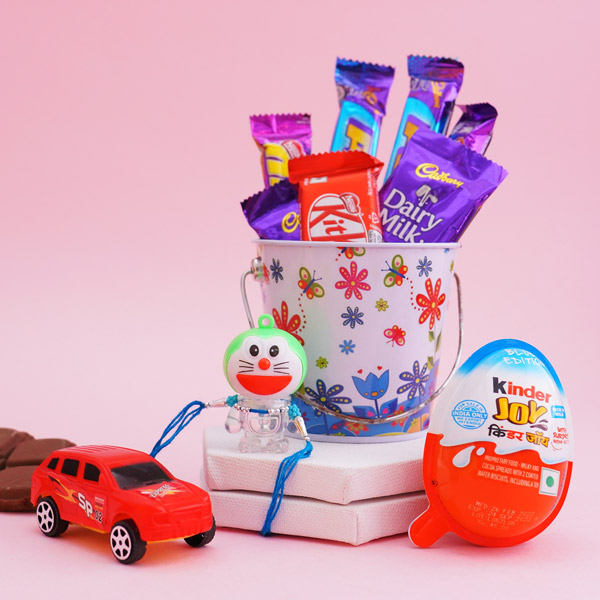 If you have a younger sibling or are buying something for your niece/nephew, this combination will suit you the best under 799/- gift hampers. Imagine your tiny nephew roaming around in the house, flaunting the metal basket you have gifted him with multiple chocolates, and playing with the toy given by you. We know this feeling is wholesome, and anyone would love to feel this special in a kid's eyes. So, now that you have the idea of how to impress kids, work on it and buy a chocolate basket with a toy right now.
Plants with chocolates:
If there is anything that can give utmost satisfaction with a hint of excitement on anyone's face, it is a mini receiving plant as a gift. Trust us on this. The feeling of getting a living, organic thing as a gift on an auspicious day like Raksha Bandhan is entirely different. The even better part has delicious, exotic chocolates with beauty like a natural plant. We all have someone in our lives who gets excited about such things, and it's time to reward their love for plants with a mini planter and a jar full of chocolate. Look at some of the best suggestions, and be prepared to see your beloved jump with joy after getting this lovely hamper.
Just Chocolates: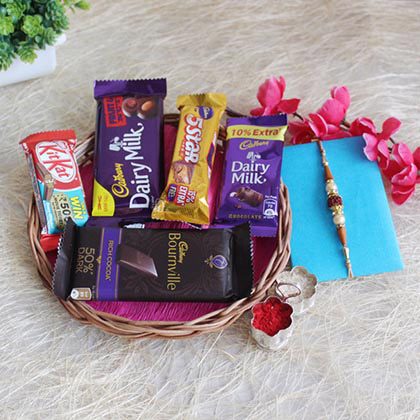 What a delight to get a basket full of chocolates at a festival to make someone drool with excitement. Everyone loves chocolates, and chocolates are the single thing in the world that can make people happy in any form. The flavor of chocolate is so exotic that we often feel like keeping such gifts to ourselves and not passing them on to the person we have bought them for. But you must be strong this time and send a chocolate-filled hamper to your loved one for relationship and festivity. Have a look at the multiple options present on the website.
A Hamper of your choice: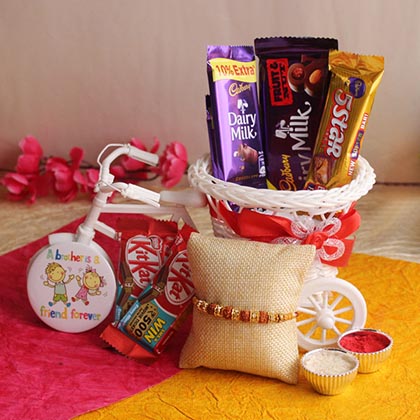 When we say Rakhibazaar.com has numerous gift options under 799 rupees, we mean it. And they have as many options as you can imagine. You can be different from the rest and choose a hamper for anyone. There are multiple options where you can get a set of 5 rakhis, rakhi with sweets, and rakhi with showpieces. Check them out.
You can buy an affordable rakhi gift and send rakhi to Delhi, Mumbai, and all across the country. Yes, these hampers are easily deliverable. And while all these hampers come with multiple big and small items, they all have a rakhi. Even if you want to buy it for your sister or niece, go ahead and send this rakhi to hamper to her as a token of love that girls protect each other too and can send rakhi on Raksha Bandhan.