The upcoming celebration of Raksha Bandhan is sure to bring a lot of excitement for brother and sister. It's the auspicious day that celebrates their affectionate bond with traditional rituals. Also, it's the day of opportunity for brothers and sisters to come together and spend quality time with each other. Being a brother, you definitely need some simple ways of winning sister's heart on this Raksha Bandhan.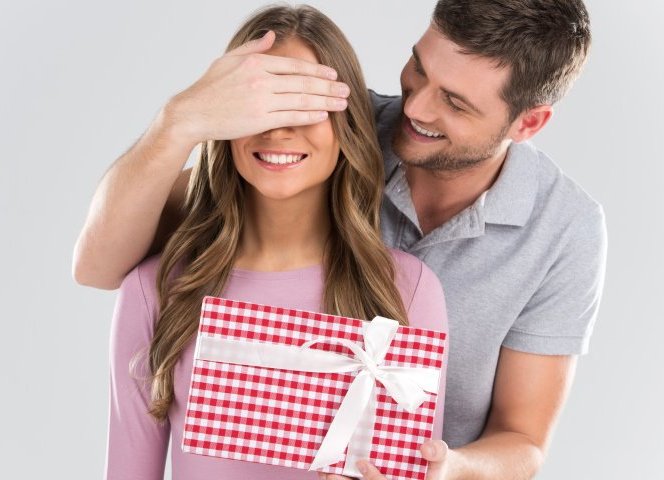 Apart from the ritual of gifting when sister give the Best Rakhi gifts for Brother and she is surprised with best return Rakhi gift, every brother-sister duo love spending quality time with each other. Despite all the fights and jealously, Raksha Bandhan brings in the time of happiness for both to rejoice. So, all those brothers who are badly perplexed with the idea of celebrating the festive time wit dearest sister, here are some wonderful options.
Gift Something that She was Desiring for Long Time:
If you are actually planning for a Return Rakhi gift for sister then despite picking up anything from the local gift store try to analyze about something she had desired for long time. Like a classy wrist watch, new mobile phone, a dress, a gadget or anything else which she had desired for long can be an excellent Rakhi gift for sister.
Plan a Movie Outing Together:
One of the best ways of enjoying the day of Raksha Bandhan with the dearest sister is by planning a movie outing together. It can be any movie of her or your choice which can be enjoyed with some little shopping.
Surprise Her with a Chocolate Bouquet:
Gone are the days of just flower bouquets. On this Raksha Bandhan, you can win your sister's heart by surprising her with a Chocolate Bouquet. She is sure to jump off the floor n joy on getting such a wonderful gift as Rakhi gift. Also, you both can share chocolates with each other and enjoy a jovial time together.
Take Her to an Adventure Park:
If sister of yours is quite adventurous then she will definitely love the idea of celebrating Raksha Bandhan at an adventure park. On Raksha Bandhan planning an adventure park trip will definitely be an amazing idea of having lots of fun and laugh together. It will be a wonderful way of making Raksha Bandhan 2018 memorable for years.
Cook Her Favourite Dish!
Well that's a quite unexpected and thoughtful way of surprising your dearest sister on the day of Raksha Bandhan. It can be any simple dish but her favourite one that you can think of preparing for her and make her happy to the fullest. She will definitely love all your efforts and thoughtfulness of yours in making her feel loved and cared on this special day. In fact you can never go wrong in making her feel on top of the world with this little effort of yours.
Sisters are very special gift of God. On this Raksha Bandhan, she can be felt loved and cared with a heart winning gesture or surprise. To buy wonderful gift for sister, Rakhibazaar.com is always there to help with wonderful gifting options online. Also, sisters can buy wonderful Rakhi and Rakhi gifts (https://www.rakhibazaar.com/rakhi-gifts-99.html) for brothers to shop online with free shipping. In addition to this, the portal will help sisters to send Rakhi to India and worldwide with ease of just some clicks of the mouse. So hurry to explore Rakhi range now!!