Sisters are angels sent by God as a gift, so what they deserve is a special token of love from their brother on the day of Raksha Bandhan. Now selecting that perfect and most special gift of love for sisters becomes a bit challenging or tricky task for every brother. However there is nothing to worry as now you are at the right page. This blog will give you some amazing ideas to impress your dearest sister with Return Gifts for sister.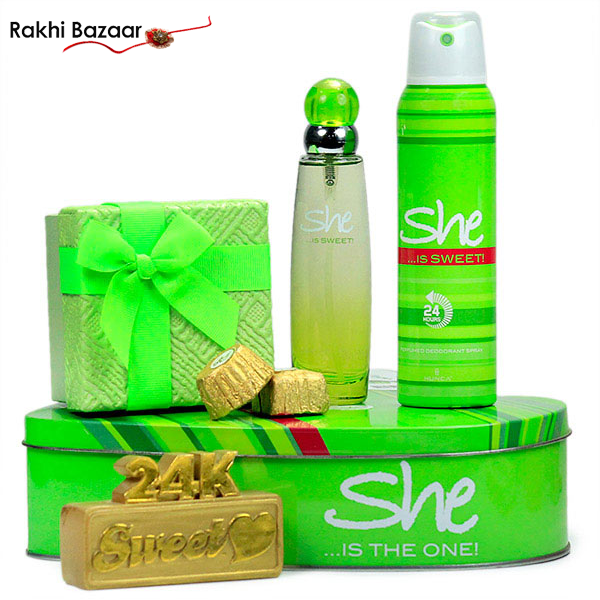 For every brother Raksha Bandhan is the perfect time to rejoice his bond of affection, care and love with his sisters. Thus what helps a brother in making his sister feel loved and cared is Rakhi gift. It is the one thing that can make her feel loved, special and cared. Moreover a gift is the conveyor of hearty feeling. Thus what you choose to gift your sister should be something really special and heart winning.
The thought might confuse you. Thus here below is what you might think of gifting her on this Raksha Bandhan as Return Rakhi gift 2016:
A Classy Wrist Watch for Stylo Sis:
It is one such gift which your sister is sure to love getting as a Raksha Bandhan present. No wonder if she loves to be in style, she must be having many wrist watches with her in collection but a new classy timepiece from her brother will be the most special token of love for her. In fact she would love to her wrist adorned too with a wrist watch.
A Trendy Handbag for Working Sister:
Handbag is not just an essential accessory that woman carries but also a perfect gift to make a sister happy. So if your sister is a working woman then a handbag would be the perfect gift choice to make her feel happy and feel cared. Just choose a trendy arm candy for her. You can also explore the range of clutches for sister (www.rakhibazaar.com/handbags-n-cluthes-139.html).
A Designer Saree for Married Sis:
For a sister who is married, gifting a designer saree is the best way to make her jump up in joy. She might be having many sarees with her but the one you will be gifting her will always be close to her heart as it will be the token of your love which she would love to wear and flaunt in style as well.
A Personalized Refrigerator Magnet for Homemaker Sis:
Personalized Gifts are always considered heart winning. Thus on this Raksha Bandhan express your hearty feelings of love to your dearest sister simply by gifting a Personalized Refrigerator Magnet to her. Choose a nice photograph of her to get printed on a unique shape Personalized Refrigerator Magnet. You can also make it more loving for her by printing few lines or quotes for her.
Big Fluffy Teddy for Cute Little Sis:
If you have a little sisters then there can be nothing that would delight her more than getting a Big Fluffy Teddy as a Raksha Bandhan gift by her elder brother. She would love to play with it and cuddle with it and will be very thankful to you for gifting such a cheerful and desiring gift on this Raksha Bandhan.
There is lot more that can be chosen to buy as a Return Rakhi Gift for sister. All that you need is to make your visit at Rakhibazaar.com that is one of the leading online Rakhi shopping marketplaces in India that offers a vast array of online Return Rakhi Gifts for Sister with facility of prompt delivery services. There are amazing Rakhi as well as Rakhis gifts available on the portal to buy online as well.