If there is a relationship on this planet that captures both the sweetness and tanginess, then it has to be a sibling relationship. The world appears to be a better place in the presence of siblings in our lives. They are like warm blankets saving us from the cold and uneasiness of the difficult situations in life. Their shoulders are the best place on which we can lay our heads on and speak our heart out without thinking much. Such is the flawless beauty of the relationship that exists between brothers and sisters.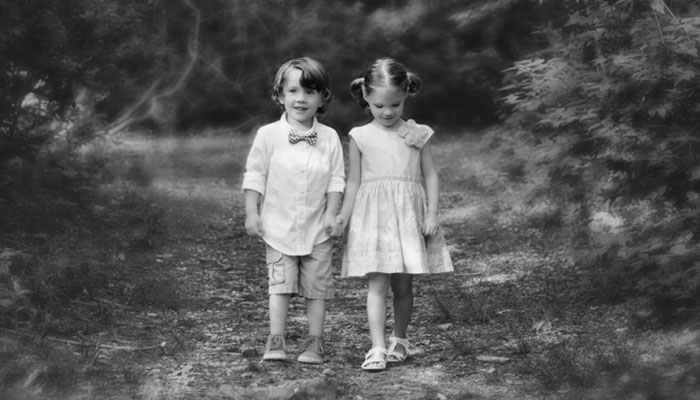 Like the word, "SIBLING" stands for "Simply Insane But Loving, Ideal, Naughty, & Gleeful", this pure and affectionate bond can be best expressed in a variety of emotional quotes by people that best expresses the different phases or the positive aspects of this relationship in the most inexplicable manner.
Read here.
1. "Brother and sister, together as friends, ready to face whatever life sends. Joy and laughter or tears and strife, holding hands tightly as we dance through life." – Suzie Huitt
2. "Do you know what friendship is… it is to be brother and sister; two souls which touch without mingling, two fingers on one hand." – Victor Hugo
3. "Sisters and brothers are the truest, purest forms of love, family, and friendship, knowing when to hold you and when to challenge you, but always being a part of you." - Carol Ann Albright Eastman
4. "Brothers and sisters can provide the most encouragement and support when life's trials get us down. Talk to them!" –  Catherine Pulsifer
5. "What brothers say to tease their sisters has nothing to do with what they really think of them." – Esther Friesner
6. "There is no bond like the bond between brothers and sisters. Cherish each other!" - Patricia Waldron
7. "During life's journey you will find most sisters and brothers are friends, companions, and support for each other." -  Kate Summers
8. "A big sister acts as a friend, listener, and advisor to her little brothers and sisters." - Catherine Pulsifer 
9. "God's Voice rings True in the world through every Brother and Sister upon the earth." – David Paul Doyle
10. "If you have a brother or sister, tell them you love them every day – that's the most beautiful thing." – Amaury Nolasco
11. "Brothers and sisters separated by distance, joined by love." – Chuck Danes
12. "Brothers and sisters get angry with each other, they at times say mean things, but in the longrun, they watch out for each other, even though they would never admit it." - Kate Summers
13. "Your sister and brother probably know you better than any other person… You and they go through life together – or at least that is the way it is supposed to be." – Henry Abramovitch
14. "Siblings seem to bring out the best and the worst in one another." – Suzanne Degges
15. "Siblings have a unique relationship. They share a secret language – a private code that unlocks common experiences. They are family, tied together by kinship throughout life." – Kenneth J. Doka
16. "Siblings often become good friends, and because they know each other so well, they can provide each other with a deep sense of comfort." – Laura Markham
17. "Being a sister and brother means being there for each other." – Shelly G
18. "To the outside world, we all grow old. But, not to brothers and sisters. We know each other as we always were. We know each other's hearts. We share private family jokes. We remember family feuds and secrets, family griefs and joys. We live outside a touch of time." – Clara Ortega
19. "A sibling is the lens through which you see your childhood." - Ann Hood
20. "Siblings: children of the same parents, each of whom is perfectly normal until they get together." –  Sam Levenson
21. "We shared parents, home, pets, celebrations, catastrophes, secrets. And the threads of our experience became so interwoven that we are linked. I can never be utterly lonely, knowing you share the planet." – Pam Brown
Reading these tender quotes must have made you feel nostalgic and made you understand the significance of siblings in your life. They are the best companions that anyone can get and stays with them till the end of time. As Raksha Bandhan celebrates this joyful bond through a thread of Rakhi, so make your siblings feel utterly happy and fortunate by showering them with splendid Rakhi gifts from Rakhibazaar.com. This online Rakhi store will make your sibling bond closer and livelier than never before.