Raksha Bandhan is a festival that honors beautiful childhood memories. When you stroll down memory lane in your life, the first thing that comes to mind is all the memories you've made with your siblings. Numerous things make the Raksha Bandhan celebration more memorable and delightful, from great party ideas to Raksha Bandhan Cakes. A cake is more than just butter, flour, and frosting; it's a collection of pleasant feelings. Adding delectable cakes to any event can elevate it to new heights. Everyone loves to savor and appreciate this delightful delicacy in the company of their loved ones.
Delicious and premium Cakes, without a doubt, have magical power, and this delectable treat is enough to complete any party with its divine taste. Cakes can be utilized as unexpected and Unique Raksha Bandhan gifts for siblings to make the Rakhi festival even more beautiful and luxurious. This festival observes a family get-together in which everyone gorges on exquisite delicacies. Allow Designer Cake for Rakhi to do the talking during the celebration, strengthening and deepening your connections with your brothers and sisters like never before. When selecting a tasty cake, it is critical to choose one that is fresh and produced with high-quality and fresh ingredients. Check out the best Rakhi cake ideas you can make for your siblings this Rakhi
Red Velvet Rakhi Cake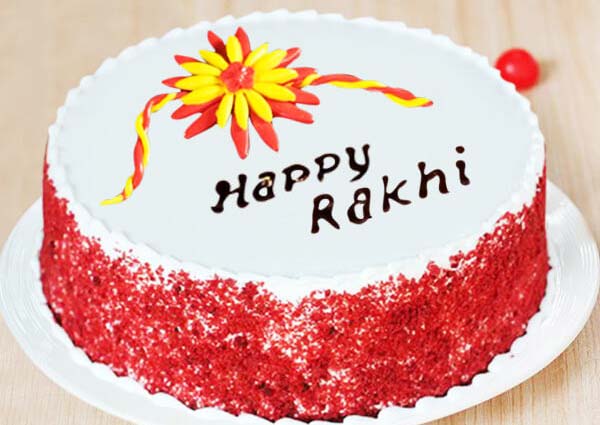 Red velvet is a visual and taste delight. Its moist, light, and spongy texture makes it perfect for every occasion. It is a delectable joy to all, composed of a sugary mixture of butter and vanilla and a hint of red food color. This cake is rich in flavors and sweetness in every bite, making it one of the most excellent selections for a dessert. A red velvet cake is something no sister can resist eating just one bite of. Regarding class and standards, this cake is one of the most popular and bestseller Rakhi cakes. A red velvet cake has become a favorite of many people for family members such as siblings.
Photo Raksha Bandhan Cake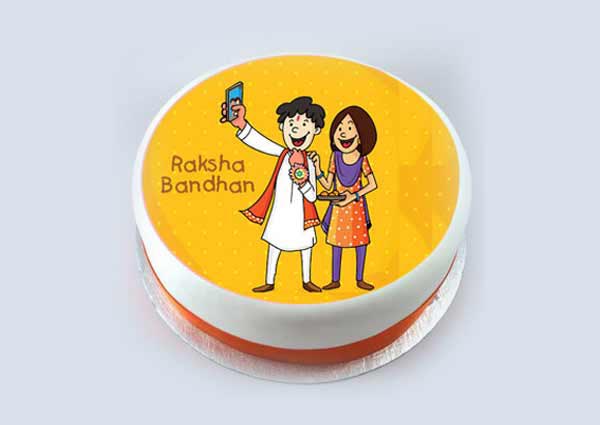 Celebrate the most vital link of siblinghood with a Rakhi cake featuring your favorite photograph of the two of you.Photo cakes with Rakhi online are famous these days, so choosing one for the Rakhi celebrations is a fantastic option. A stylish customized cake is one of the most popular cake designs to make your siblings feel special. You can order a personalized Rakhi cake for your siblings in various flavors to enjoy delicious sweets for your beloved brother or sister. A rich cake with a photo of Rakhi's momentous occasion is delicious and memorable. A photo-printed picture cake is always something exceptional, no matter what the event.
Designer Cake for Rakhi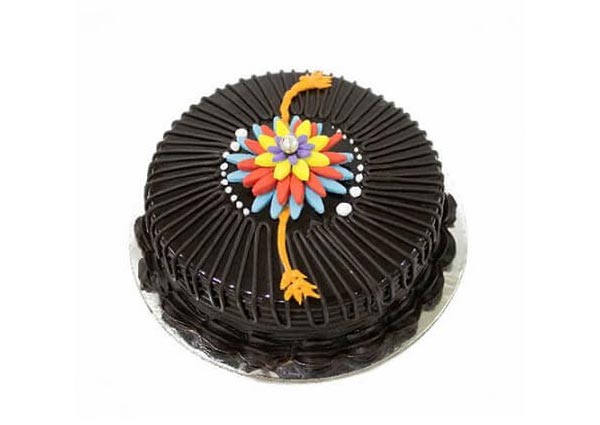 Many people nowadays are drawn to creativity and unique cake kinds. Thus, many professionals enjoy playing with their inventiveness and creative designs, which is why various designer cakes online are available to make the occasion more special and memorable. With the recent trend of Rakhi cakes gaining the public's attention, numerous online bakery stores have created Designer cakes covered with Rakhi motifs to cater exclusively to the Raksha Bandhan festival.
Raksha Bandhan Theme Cakes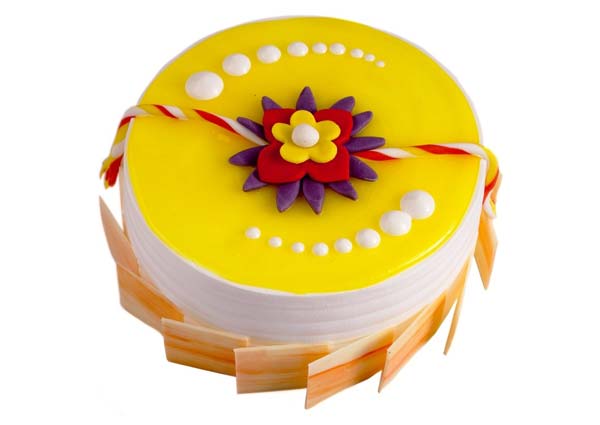 Rakhi theme cakes are trendy these days, which is why many online gift shops offer fashionable and tasty cakes that are ornamented with Rakhi themes. Brother-sister themes to take your celebration to a whole new level. With the unique Theme cake, you can surprise your beloved sibling in a more than fantastic way. Every type of cake has its uniqueness that makes it the perfect selection for the festivities to take the day to another level, from lip-smacking cheesecakes to the unique blueberry cake to the sweet and sour blend of pineapple cake.
Cartoon Cakes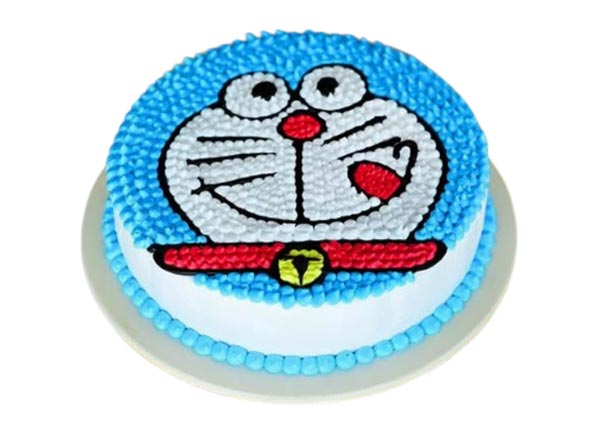 If you have a sweet little brother who is your stress reliever, you can order a gorgeous and lovely cartoon cake for your brother on Raksha Bandhan, which will make this occasion even more meaningful and worth remembering. To cherish the happy moments, getting superhero cakes using Brother's favorite heroes is a fantastic idea. Please choose any of their famous superhero figures and have a cake made in a similar theme to make them feel extra joyful and surprised about Rakhi. If your little brother is a fan of a cartoon character, you can choose cartoon cakes. Your return gifts on this important occasion are the enormous smiles on their faces.
Heart-Shaped Cake for Rakhi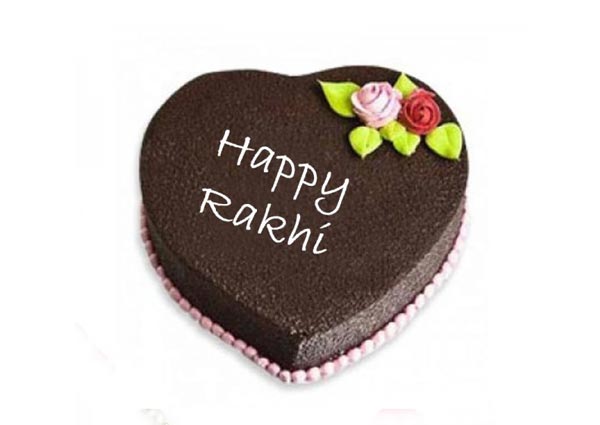 Heart-shaped cakes aren't just for lovers; they can also be the perfect representation of your heartfelt feelings and emotions for your adoring siblings. If your sibling is far away from you, this cake will be an ideal choice because it will make him happy and close to you. Heart-shaped cakes are always the best way to show your love for your loved sibling. You can prepare your cake in any flavor you choose, from chocolate to vanilla to butterscotch, and it will undoubtedly be the best and most ideal way to make this Raksha Bandhan more special for your siblings.
Raksha Bandhan Cup Cakes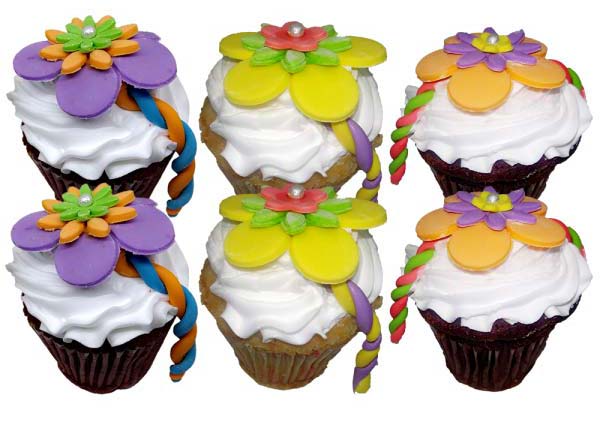 If you wish to get something unique for your sibling on Rakhi, you can buy delicious and lovely Cupcakes. Amazing Cupcakes are also effortless to serve because they're small, so all you have to do is pick a cupcake and hand it to someone without having to deal with the effort of cutting the cake into pieces. Cupcakes are a distinctive and cute creation of the confectionery pros that will leave no chance to make them feel unique and cherished. This is another beautiful and unusual dessert choice you may choose to surprise your siblings on Raksha Bandhan.
Chocolate Cakes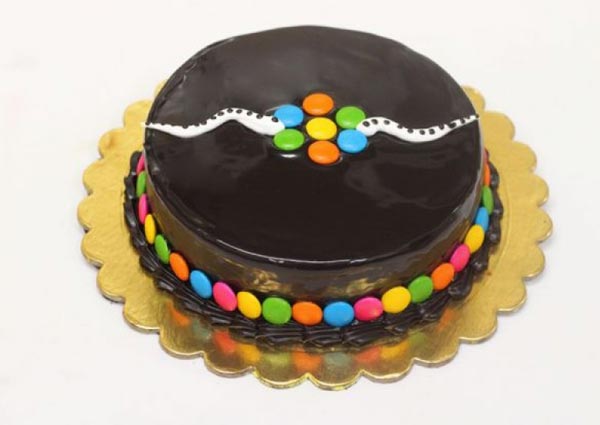 Bring enormous excitement to your Rakhi celebrations by ordering a fresh and highly delicious chocolate cake online. Chocolate cakes are the best for the celebration of special moments with siblings. If you and your siblings have a sweet tooth for chocolate cake, this Raksha Bandhan is the perfect opportunity to indulge. A chocolate cake is undoubtedly the most versatile and loved dessert, fitting in with any event or celebration. The richness and creaminess of this dish can melt anyone's heart and make the tongue moisten just by looking at it.
Fruit Cakes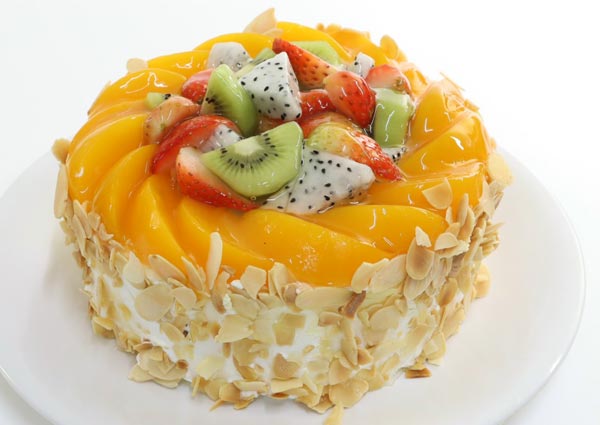 Get a delectable fruit cake for your adoring siblings, which would be the ideal method to make this important day even more memorable. You need to know your brother's favorite fruits and cake tastes to pull this off, and you'll be prepared to surprise him if you're looking for a healthier way to enjoy a wonderful treat for your siblings. In that case, this Raksha Bandhan, the sweetness of fruits combined with the delectability of cakes, will undoubtedly quadruple the festival's joy.
Multi-Tier Raksha Bandhan Cakes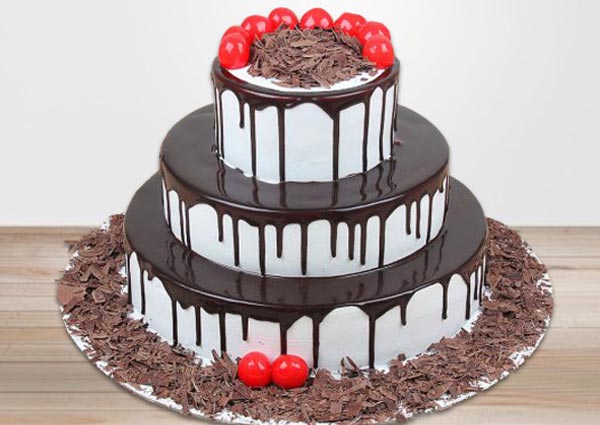 If you're planning a little get-together for Raksha Bandhan, this is the most excellent way to infuse the air with the vibes of happiness. There must be a cake as precious as the sibling tie to mark the sacred and glorious festival of Raksha Bandhan, which exemplifies sibling love. A multi-tier cake signifies the remembrance of a noteworthy occasion; thus, ordering one is an excellent way to revitalize the Raksha Bandhan festival with the entire family. A stunningly prepared tiered cake will add a touch of magic to your life and your celebration. Numerous cake blends will be the perfect selection for Raksha Bandhan.
Strawberry Cakes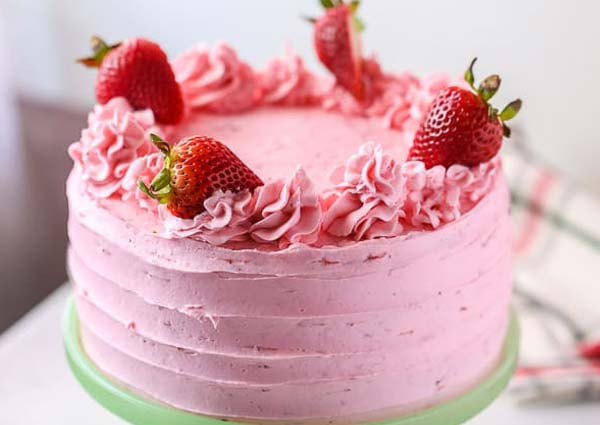 If you're unsure which cake to get your siblings to wish them a happy and prosperous Raksha Bandhan, the strawberry cake is undoubtedly the most excellent choice. Your celebration will be elevated to new heights with a cake that is a perfect blend of delectable strawberry cream icing and fresh bread. Your special square-shaped strawberry cake is ready to rock the party.
Fondant Cakes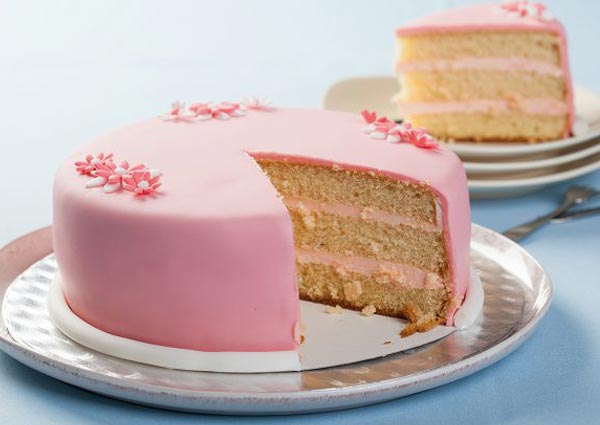 You've probably seen a lot of designer and fancy cakes with trendy patterns and embellishments like edible dolls, flowers, and other things to make your little brother and sister feel extra special. You may have noticed that many cakes are still made in round or oval shapes to keep the elegance and charm of the cakes that will add dignity and class to any party. If you choose a round fondant cake form, it will be much easier to create the appropriate design for your cake. So, if you're unsure what kind of cake to get your older brother or sister, this is the one you should go with.
All of the Raksha Bandhan cake ideas described above will undoubtedly prove to be the best and most unique method to flavor the Rakhi celebration. Delicious Raksha Bandhan cakes are not only the center of attention but also an unavoidable part of the Rakhi ceremony, providing exceptional moments for all your siblings. The bond between a brother and a sister is always special. The link between a brother and his loving sister is extraordinary, joyful, and enduring. They complement each other, assisting one another on every stage of life's journey. A sister is someone who every brother adores. A brother goes to great lengths to make Rakhi memorable for his sister, from showering her with the best Rakhi gifts online. Everyone in the family admires and cherishes their love for one another.
You can get Online Rakhi with Cake Delivery from Rakhibazaar.com, a prominent online gifting shop. Its Rakhi collection gives an attractive choice of Rakhi with cakes online with the option of Rakhi same-day delivery. which can be ordered to make Raksha Bandhan a delightful and delectable celebration for the siblings. This trusted and reliable online shop has a fantastic and tasty cake selection. A broad selection of sparkling and stunning Rakhis and Rakhi gift hampers to make this day even more memorable. So, look around the site and get the most splendid Rakhi and Raksha Bandhan cake for your devoted siblings, and wish them a thrilled and prosperous Raksha Bandhan!!