Last Updated : 22-08-2023
The lustrous and precious metal of silver holds immense significance in the Hindu religion. Isn't it? Whether you talk about feeding the baby for the first time, performing a Puja at home, or maybe you strongly believe in astrology, this auspicious metal is used everywhere. Similarly, silver Rakhi carries the same importance in Hinduism.
Raksha Bandhan is the special Indian festival dedicated to the love of brothers and sisters. It is celebrated over a beautiful and pious thread of Rakhi that will strengthen this bond even more. Tying a Rakhi to your brother made with either original silver metal or a silver-plated one will bring happiness, abundance, success, and prosperity in his life. These Rakhi threads have an elegance and charm of their own, and will beautifully deck up the wrists of brothers with their shine and grandeur.
Here we have listed down the most sought after and unique silver Rakhi collection available online to make Raksha Bandhan a propitious affair for your brothers.
Om Silver Rakhi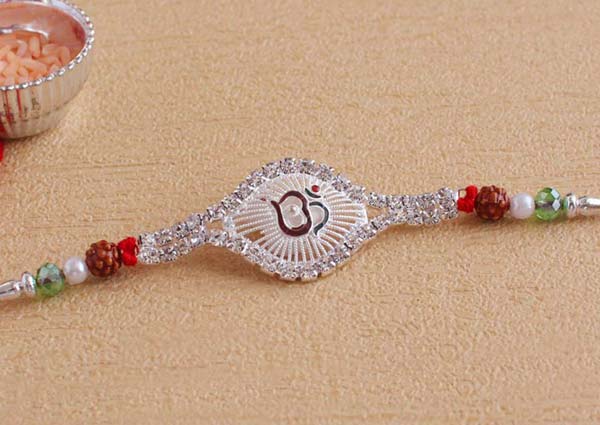 As silver Rakhi is itself a holy Rakhi thread, the symbol of Om on it takes it to another level of divinity. When the silver element of this Rakhi is combined with the religious Om sign, the outcome is truly devotional. Decorated with stones and Meenakari work, this silver Rakhi will speak lengths about the rich culture and traditions of India.
Designer Silver Rakhi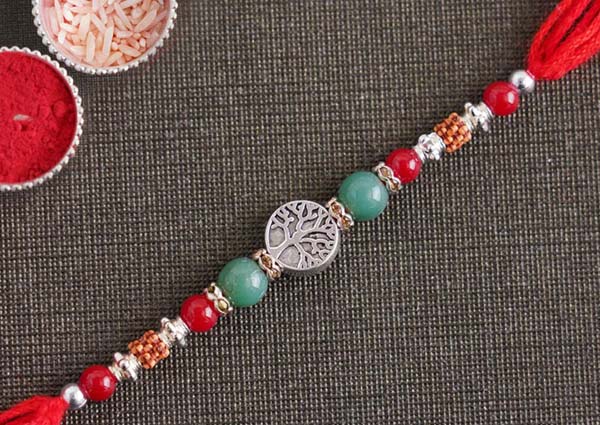 Designed with attractive and unique designs, this silver Rakhi is available in a good variety of designs and patterns. These Rakhi threads are decorated with stones, pearls, and beads for that extra charming appearance.
Swastika Silver Rakhi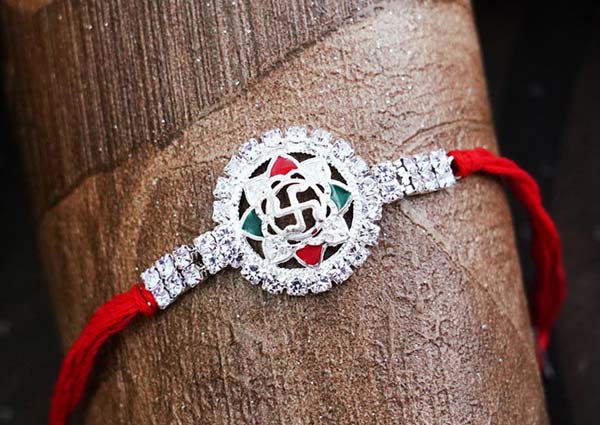 "Swastika" stands for well-being and refers to the spirituality and divinity of the Indian religions. It is also a symbol of good luck, success, and prosperity. As the silver metal and Swastika both represent auspiciousness, silver Swastika Rakhi will be a good Rakhi for brother for this Raksha Bandhan.
Ganesha Silver Rakhi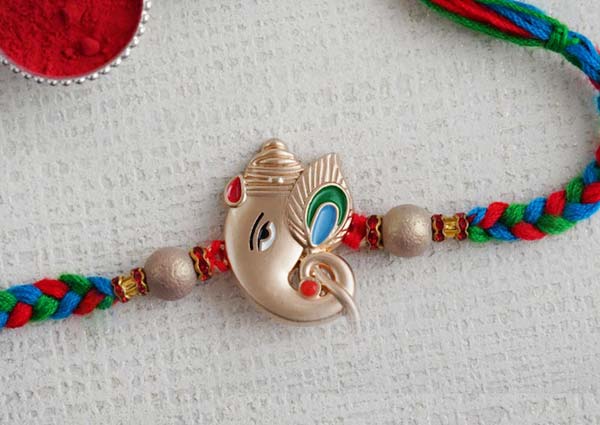 The Rakhi threads with the images of Lord Ganesha on them are believed to bring happiness, abundance, success, wealth, and prosperity to brothers' lives. They are referred to as auspicious or spiritual Rakhis that will also protect them from evil eyes. And, when this beautiful Rakhi is made using a silver-plated metal, it will be no less than a protection band.
Veera Silver Rakhi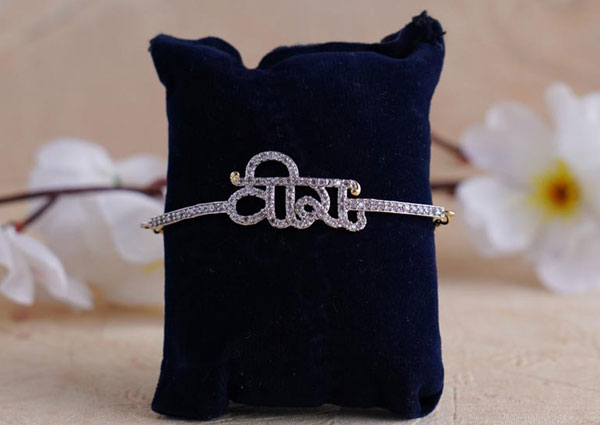 Going with the trend of Veera Rakhi and also keeping the auspiciousness of Raksha Bandhan alive with silver Rakhi, this one is going to be true the eye-catcher of this Rakhi season. This spiritual Rakhi does not just bless your brother with good luck and success but also communicates your love and affection in a beautiful way.
Meenakari Silver Rakhi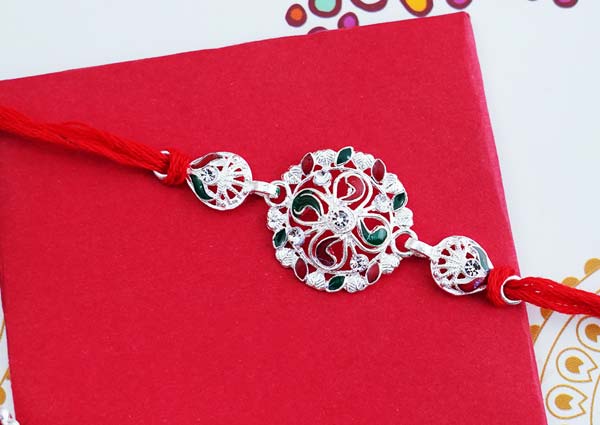 Rakhi with meenakari work on them has garnered huge attention of people in recent years due to the beautiful play of colors on them. This silver-colored Rakhi will look attractive on the wrist of your brother and also bless him with happiness and good health.
Floral Silver Rakhi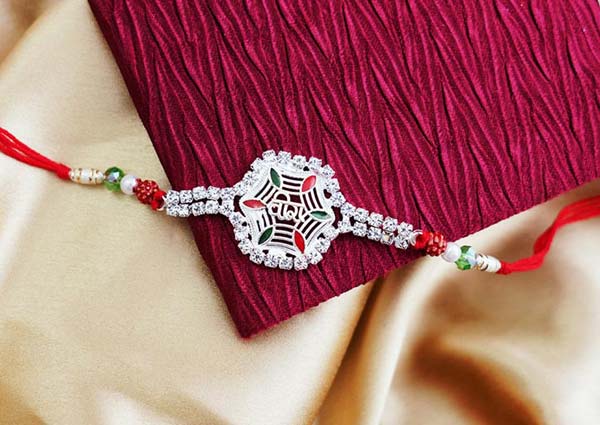 If simplicity and divinity are what you are looking for in a Rakhi, then flower silver Rakhi will be a nice choice for your brother. Handcrafted in an attractive floral design, this silver Rakhi will look charming tied on the wrist of your brother.
The Final Note
This Raksha Bandhan, tie any of these silver Rakhi online to your brother to bring joy, peace, and success in his life. Moreover, these Rakhis are also available in the form of Rakhi sets for brothers to help you celebrate this festival in the most auspicious manner.