There is no other way that is more pleasing than sending a surprise package of Rakhi gifts to your affectionate brother who resides in London. Rakhi is a not only a festival but an exceptional occasion where people exchange wishes and demonstrate their love and care for each other especially among siblings. Send Rakhi Gifts to London and prove your unceasing love and care to your brother who stays there.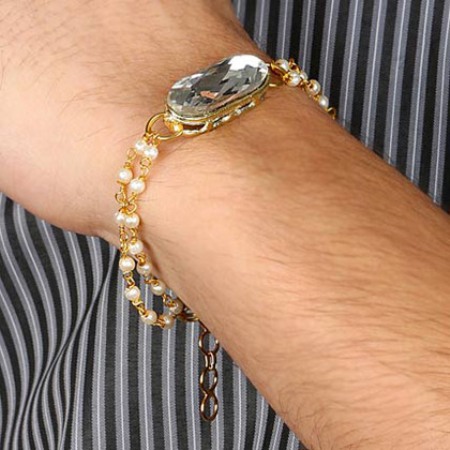 Rakhi as a festival is famous for the celebration of bond and special relationship families and siblings shared. There can be no greater joy then sharing gifts and wishes that truly comes from heart.
Now a day sending Rakhi gifts to siblings who stays abroad is as easy as squeezing lemon. You need not worry even a bit because at Rakhi Bazaar will find ample of choice from which you can select and send to your brother and make him extremely happy.
You can express your heartfelt feeling to your brother in London in so many ways on this Rakhi. You can present different kinds of gifts to them.
Soft Toy
One of the best and common ways to make your brother's day special and bright is to send his favourite soft toy. If you have brother who has a soft spot for toy then you should definitely pick soft toy because this small gift will give immense joy.
Perfumes
If you have a brother who is attracted towards scent then sending perfume will be the best idea. You can pack for him a bottle of perfume and send it across to him. This kind gesture will make him the extra special.
Mugs and Cushions
Other than the above gifts you can also set aside few other attractive and cute gifts for them. You can always go for clothing and accessories which is becoming very trendy. You can also send him wallets and bags or mugs or cushions.
Gift is an important part of this celebration whether it is a big or small gifts you should not make any excuse. Apart from Rakhi gifts if you want to go for Rakhi of various types, shapes and design you can always look out for it at Rakhibazaar.com .
Sending Rakhi that will impress your brother is quite important and when you send to him since you know your brother well enough you should send the type of Rakhi that he will love to wear. Golden Rakhi will not only impress him but will make smile the whole day long.
Golden Rakhi are very special and the message you send along with this Rakhi would mean the world to him. There are different types Rakhi from where you can pick, Pearl Rakhi, Diamond Rakhi, Auspicious Rakhi, Handcrafted Rakhi and plenty others.
Now you can send Rakhi gifts to London in a very simple mode and for any future or upcoming special occasions you can always make use of the service provided by paying your visit at  www.rakhibazaar.com . You can find a wide range of Rakhi gifts and various other occasion related gifts here.