India is often referred to as the Land of Festivals, as numerous festivals are celebrated in the country throughout the year. One such festival celebrated in India with much zeal and enthusiasm is Raksha Bandhan. This day is unique from other days in India. Unlike most festivals, which are dedicated to Gods and Goddesses, this festival is dedicated to the relationship of brothers and sisters. Even more unique is that this festival is not restricted to Hindus; people of all ages, castes, and creeds celebrate this festival with joy.
Raksha Bandhan is one of the eagerly awaited festivals among brothers and sisters. This day brings the siblings a great opportunity to express their love and affection for each other. Hence they start their search for the best rakhis and gifts for each other weeks before the festival. Even the most quarrelsome siblings forget their bickering for the day and come together to celebrate Raksha Bandhan with the utmost joy. Sisters tie rakhi to their brothers' wrists, and then gifts are exchanged, and together celebrate the day with joy.
Over the years, with the change in generations, the way Raksha Bandhan is usually celebrated has changed in several ways. Let's talk about the changes in the Raksha Bandhan celebrations.
1. Gifts for brothers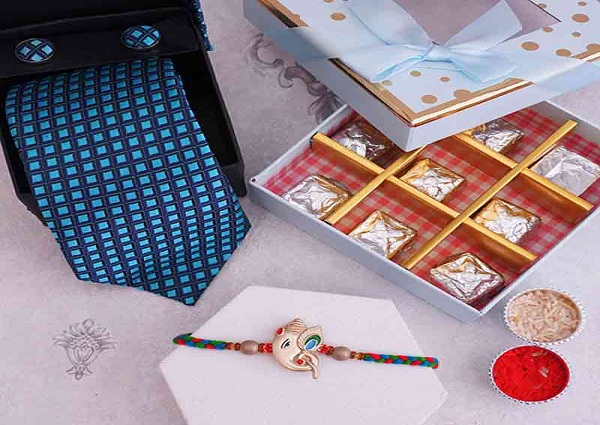 Gifts have been a huge part of the Raksha Bandhan celebrations for a long time. It's an old tradition where the sister would tie a rakhi to her brother's wrist and pray for his well-being and success. On the other hand, the brother would give money or, if something unique, return a rakhi gift to sister as a token of his love and gratitude for her prayers.
ver the years, there have been some changes in the Raksha Bandhan celebrations. With the growing trend of online stores and ease of online shopping, sisters now also give rakhi gifts to brothers. They search for the best rakhi and trendy gifts for brothers. To ease their shopping, many online rakhi stores have created unique rakhi gift combos for brothers, such as rakhi with mugs, rakhi with cushions, etc.
2. Change in rakhi designs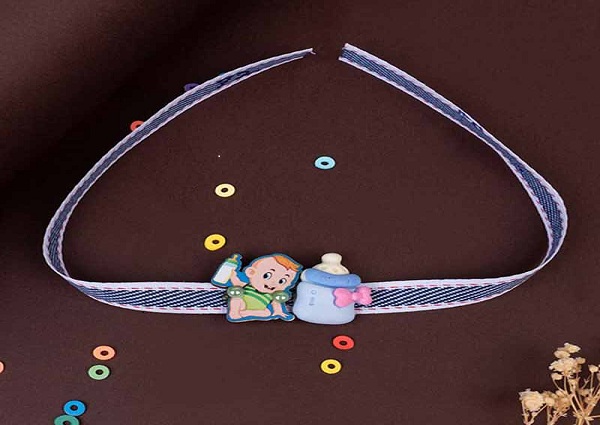 A rakhi was a thread with some Swastik design or round dials with decorative items. However, recently there has been a sudden demand for designer and unique-looking rakhis for brothers. The online and offline market now offers designer rakhis in the shape of food, deities, etc.
The rakhi stores offer silver rakhis, Ek Onkar rakhis, bracelet rakhis, Meenakari rakhis and many more. There's also a huge collection of rakhis dedicated to kids. Rakhi for baby or kids is available in different cartoon themes, such as Peppa Pig rakhi, Spiderman rakhi, etc. A few years ago, the markets didn't have the number of varieties of rakhi that we have today.
3. Celebrations in different countries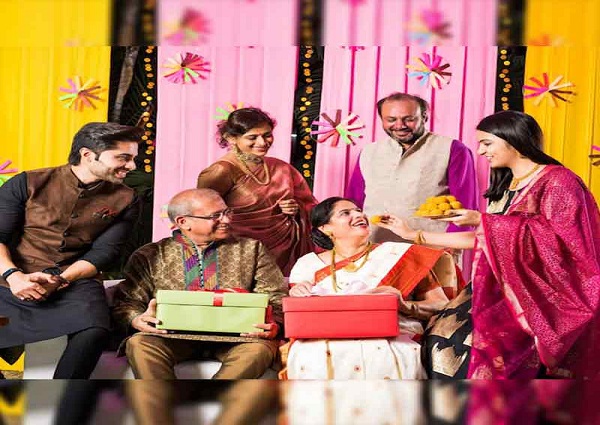 Earlier the Raksha Bandhan was restricted to celebrating in different part of India only. But the growing number of people moving to other countries, the festival is now also celebrated in different parts of the world. Raksha Bandhan is also celebrated in Nepal, Australia, USA, UK and other countries now with the same love and enthusiasm as in India. People living miles away from the brothers or sisters also send rakhi gifts to them, in different parts of the world.
4. Changes in sweets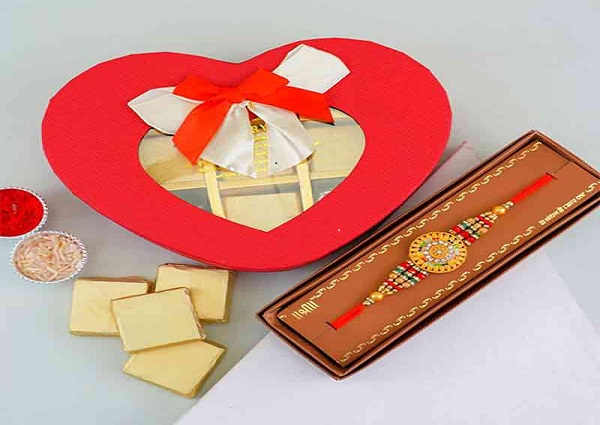 When discussing trends in Raksha Bandhan celebrations, many people replace sweets with chocolates. Sweets are a big part of Indian festivals. Sweet treats like kaju katli, gulab jamun, soan papdi, etc., are offered to deities during pooja. Sweets are also a big part of the rakhi tying ritual. After applying teeka and tying the rakhi, sisters feed their brothers sweets.
Feeding sweets expresses love and joy and starts any special occasion on a sweet note. Nowadays, many people, especially kids, love chocolates more. Hence they prefer eating chocolates instead of sweets at this festival. Many people also celebrate this auspicious occasion by cutting the cake with siblings.
5. Bhaiya bhabhi rakhis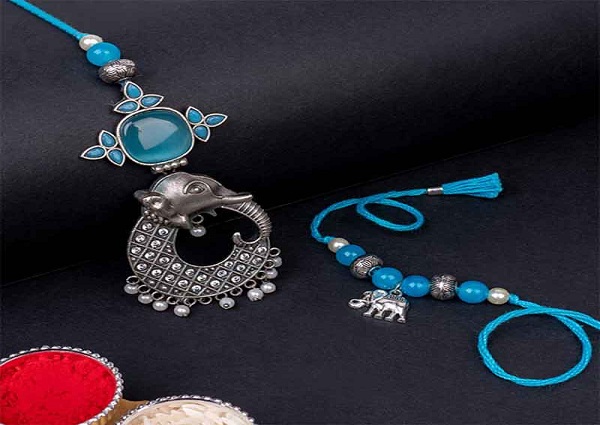 Traditionally, Raksha Bandhan is a festival that celebrates the bond between brothers and sisters, where the sister ties a rakhi on her brother's wrist. But, the people of Rajasthan follow a unique rakhi trend. They also celebrate Raksha Bandhan by tying a rakhi to bhabhi or sister-in-law. This unique tradition has become quite popular in different parts of India. Sisters now celebrate Raksha Bandhan by tying rakhis and exchanging gifts with bhaiya and bhabhi. Through this tradition, the family also welcomes the new sister-in-law into the family.
The rakhi for a sister in law is different from the regular rakhis. It's called a lumba rakhi and is tied to the bhabhi's bangle. Days before the Raksha Bandhan, the markets are filled with lumba rakhi in various designs and color like jhumka style lumba rakhi, designer lumba rakhi, bracelet lumba rakhi, and more.
6. Online rakhi stores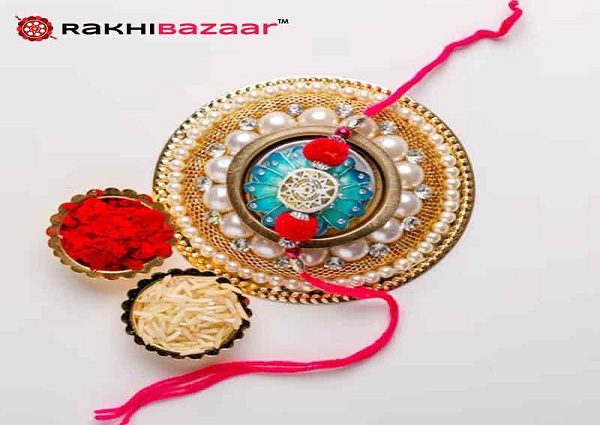 Many people move from India to other countries for jobs, studies, or other reasons. So earlier, the only way to send rakhi to USA, UK, and Canada was through the post. But this was quite a hassle, as first, the sisters would have to search for the best rakhis from one market to another, then go to the post office and pay a hefty sum for rakhi delivery to other country. The drawback through the post earlier was delay in delivery, or sometimes no delivery at all.
Thanks to the emergence of e-commerce platforms and online rakhi gift stores, sending rakhis abroad has become hassle-free and affordable. Brothers and sisters can now easily browse through an online rakhi store and order rakhi with gifts for delivery to UAE, Canada, Singapore, etc. Sending rakhi and gifts abroad has become very affordable through such stores. The online rakhi stores provide quick delivery with free shipping, discount offers from time to time.
7. Virtual celebrations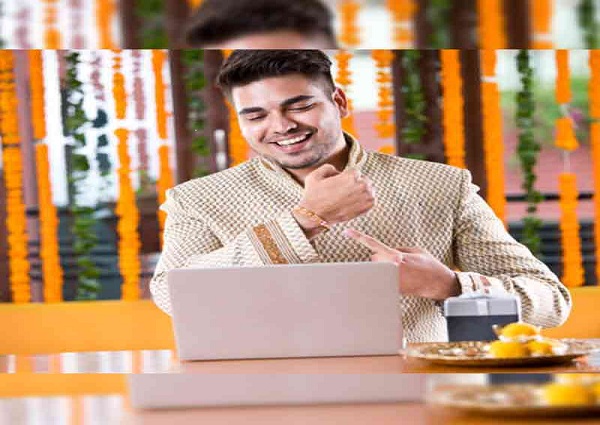 With the emergence of the internet and technology, there has also been a rise in virtual Raksha Bandhan celebrations. Siblings who live in other cities or abroad are sometimes not able to come back home on Raksha Bandhan. But, with the advancement of technology and the internet, brothers and sisters can eliminate the barrier of distance by celebrating the festival together through video calls.
8. Social media post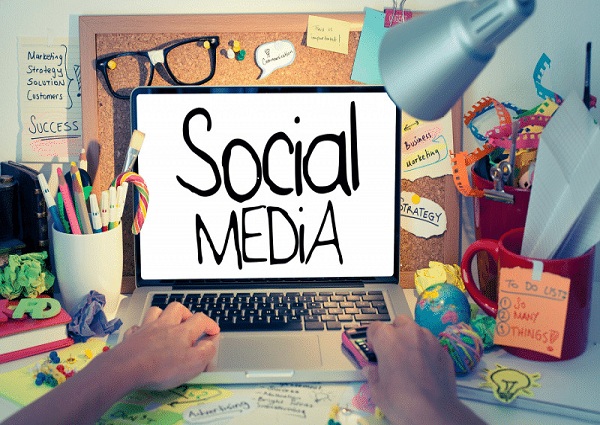 Almost everyone is on the social media platforms these days, as it acts as common platform for people to share common interests and also express what's on their mind. One of the popular trends in Raksha Bandhan celebrations is people dedicating adorable posts and videos with heart-touching messages for their brothers or sisters. Brothers and sisters create a collage of their pictures and share memories with each other. It's one of the sweetest ways to wish Happy Raksha Bandhan to brothers and sisters.
And these were some of the changes in the Raksha Bandhan celebrations. We hope this blog has helped you learn more about the Rakhi celebrations. If you want a place to shop for the best rakhis and rakhi gifts for your siblings, choose Rakhibazaar.com. This is one of the top online rakhi stores that offer rakhis at the best prices with free shipping.