Are you planning to turn Raksha Bandhan celebration into a memorable on for your dearest brother? If yes then you definitely need to be ready with a thoughtful Rakhi gift for brother. A gift has the power of conveying your hearty feelings of love and care as well as to cheer up your dearest brother in the best way. All you need is that perfect Rakhi gift idea.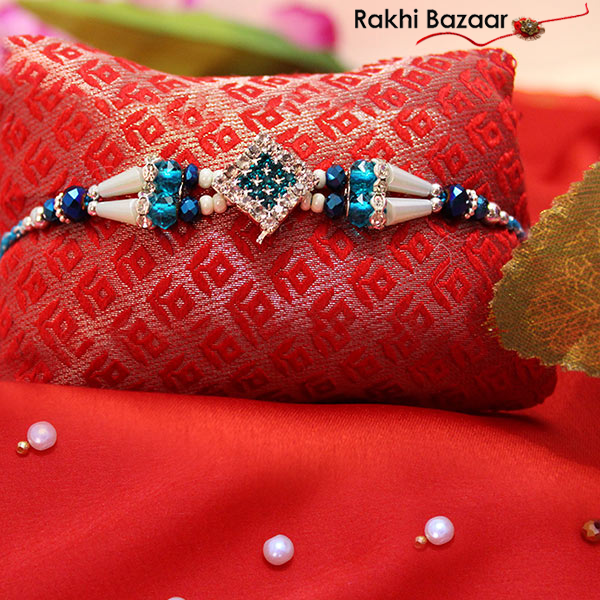 On Raksha Bandhan, there are ample of Rakhi gift options available everywhere for a sister to choose and present her brother in the best way. The thing that matters is the selection of that perfect Rakhi gift that can help in winning his heart. Thus, in order to help you in the best way, here we are with some amazing Rakhi gifting ideas that are perfect to win your brother's heart, such as:
Attractive Quoted/Personalized Coffee Mug:
If you are in the search of a gift that is heat winning as well as quite reasonable too then this is the perfect gifting option for you to choose. You can either make your choice for a quoted Coffee mug or a personalized photo Coffee Mug. You can make it more cheerful for him by filling it chocolates.
Classy Set of Cufflinks:
For your brother who belongs to corporate sector job, gifting a pair of classy cufflinks can be great ideas of making him instantly happy. He won't just love to wear it as his corporate meetings but will love to flaunt it style.
Yummy Assorted Chocolates:
For the little kiddo brother who loves chocolates a lot, there can be nothing much better to cheer him up instantly with a box full of assorted chocolates. You can look up for chocolates of different shapes and colored wrappings to make it more attractive and cheerful for him.
Trendy Leather Wallet/Office Bag:
Impressing your dearest brother on the day of Raksha Bandhan with a trendy leather wallet or office bag is an excellent idea as boys are very much fond of leather goods. So as per your brother's need you can make choice for a leather wallet or office Bag.
Basket of Healthy & Crunchy Dry fruits:
If you wanna show your caring side to your dearest brother then all that you need is to choose a basket of healthy and crunchy Dry fruits to present your dearest brother. You can either plan to gift his favorite dry fruit or Potli Bags of mixed Dry fruits like almonds, pistachios, cashews, raisins and walnuts or look up for Rakhi with Dry fruits combo (www.rakhibazaar.com/rakhi-with-dryfruits-2.html).
Divine Idol of God:
If he is your elder brother whom you want to gift a thoughtful Raksha Bandhan gift then a divine idol of God can be an excellent gifting idea. You can choose an idol of Lord Krishna, Lord Ganesha, Shiva and Parvati, Lord Hanuman or any other to bring blessings of God in his life.
A Grooming Kit:
For a brother who is very much conscious about his looks, a grooming kit is an excellent gifting option to choose. You can make choice for any grooming kit of a renowned cosmetic brand which your brother prefers to use. He is sure to love this gifting option a lot as this will reflect your caring side to him.
His Much Desired Bluetooth Headset:
To cheer up your gadget freak brother it can be nothing much better than gifting his much desired Bluetooth headset. For him listening to his list of favorite songs would be a great experience. Also he would always be thankful for gifting such a heart winning gift to him.
There is lot more that you can think of gifting your dearest brother and cheer him up on the day of Raksha Bandhan. For more such amazing Rakhi gift ideas make your search at Rakhibazaar.com. Also there is most exquisite and beautiful collection of Rakhi at Rakhi Bazaar available to buy at market leading prices.