As growing up, I spent most of my time looking after my baby brother. As my parents were working all day, we did not get much of their attention apart from the evening hours and night. My brother is 8 years younger to me and undoubtedly for both of us childhood was the best phase. We used to play with action figures, sometimes I dressed him up in different costumes and we did roll playing. The best time of the day was evening. I used to rush back home after school and my baby brother would be sitting on the porch waiting for me; soon after our parents came home and we had the great bonding hours. We went for a walk to the nearby park and while returning, we grabbed our favourite ice lollies and strolled back home.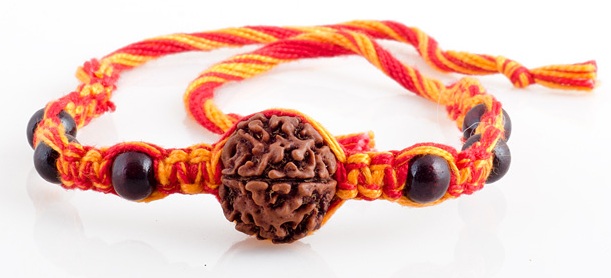 Those were some of the best days of my life. I saw my brother grow into an intelligent young man. As a research student in Sweden, now when I am looking at two kids walking hand in hand and relishing ice cream, I miss my days with my brother. Time flew right in front of my eyes. Rakhi was always one of the best days in year because it was my brother's birthday too. Every year, a week before his birthday my brother and I would sneak out of our rooms and go to the terrace. Fighting over a bowl of ice cream, he would say what he wants for his birthday that year.
I miss that sneaking and fighting over chocolates and chips, especially those times when he asked me to get his favourite present. We talk over face time on every alternate day. Last year I wanted to do something special for my baby brother. I wanted to send rakhi gifts to India, but isn't easy as it seems. Then www.rakhibazaar.com came into my rescue.
While looking for the perfect rakhi, I came across dozens of rakhi types. There was fancy rakhi, designer ones, pearl and diamond ones, rakhi threads, jewelled, handcrafted and so many more types. My brother loved bracelets, so I settled on sending him a bracelet rakhi. Not just rakhis Rakhi Bazaar has multiple gifting options as well. Pooja thali, sweets, dry fruits, hampers etc., there were so many options to choose from.
I decided to gift him a wallet, a mug with our childhood photos printed on it and of course a bracelet rakhi with intricate design on it. I was worried about the shipping and damaging of the gifts. Little did I know that with Rakhi Bazaar cared about the gift for our loved ones just like we would!
The hassle free ordering rakhi gifts online and easy shipping and safe delivery offered by gift a love released my tension. Amazingly, rakhi and the gifts reached him on his birthday. I still remember his priceless expression after receiving my gift. His smile made my day. Thanks to the technology, I could again surprise my brother like our childhood days.
Someday, I wish to be physically present and tie a rakhi on his wrist and celebrate his birthday like olden days. Surely that day will be one of the best and cherishing days of our lives.