Raksha Bandhan is all about love! It encompasses the immensely pure feelings that brother sister share. And, one of the best ways to celebrate this serene feelings is bringing happiness in others life. You can bring in positivity and good wishes into your relationship by making others happy.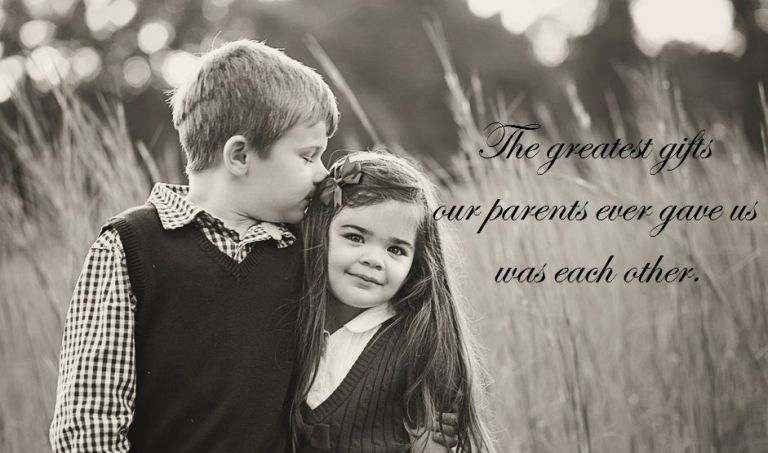 Gifting is definitely an art! It's the perfect way of bringing in joy & merriment in other's life. And, going on philanthropic spree is one of the most perfect ways of celebrating Raksha Bandhan 2018. There are a plenty of people out there who need someone's support to stand up and fight there life up.
Here are a few of the philanthropic activities you can take on to celebrate Raksha Bandhan in a unique way:
1. Treat every girl the way you wish your Sister to be treated
The best part of being considerate and loving towards your sister is treating every other girl the way you want your sister to be treated. Love, no matter what relations it belongs to, teaches us to live life the way we want others to love. One of the best ways of celebrating Raksha Bandhan is vowing to give respect to every other girl.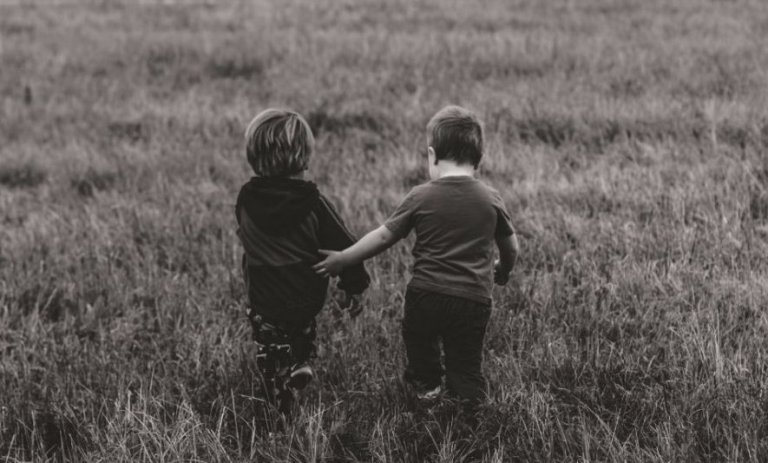 2. Organize a Rakhi tying Ceremony for the street Kids
They definitely deserve this! Love knows no differentiation and those street children wandering around with their empty hands have all the right to celebrate this big day. We may receive and send Rakhi to Pune, Delhi, Mumbai and various other parts of the word, but these innocent children have no means as such. This Raksha Bandhan, choose to be compassionate, and by bringing happiness in their lives.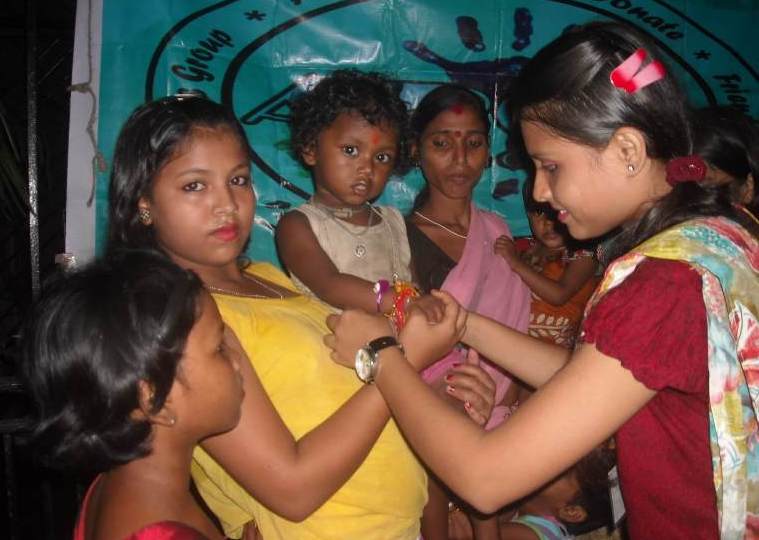 3. Go to an orphanage together (with brother/sister) to distribute gifts
The world is a family! We have a family to be with, to share with, to celebrate festivals with, but who is going to be there for these innocent children. We receive gifts from our sisters and brothers on the special occasion of Raksha Bandhan, but what about these children? On this Raksha Bandhan, bring the shower of joy on these faces by gifting them something special. This will definitely bring in positivity in your relationship.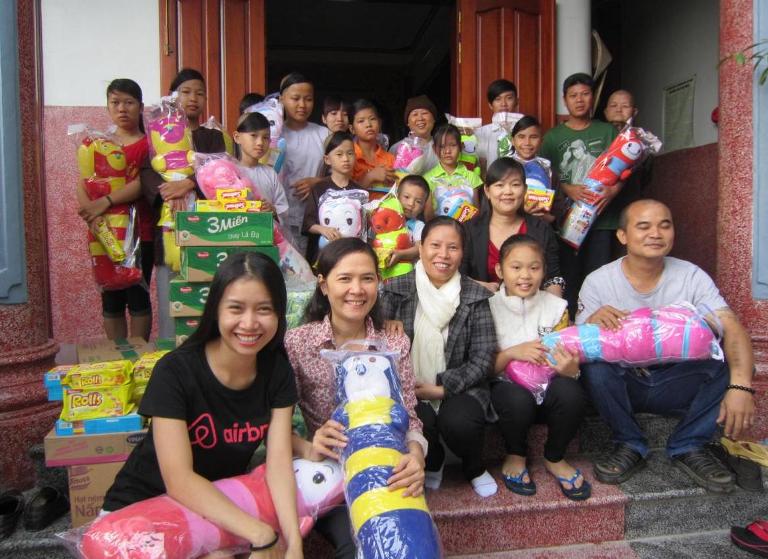 4. Organize Rakhi tying ceremony into an Old Age Home
All through their lives, parents do everything making all the sacrifices she can to make their children's lives happier. But, at the end, they are left alone and that is something that keeps killing them as long as they live. How about bringing a small but effective shower of happiness in their live, this Raksha Bandhan? Organize a Rakhi tying celebration in an old age home, distribute gifts and make them feel loved. This will be thousand times fruitful than wasting money on throwing a gigantic party for your guests.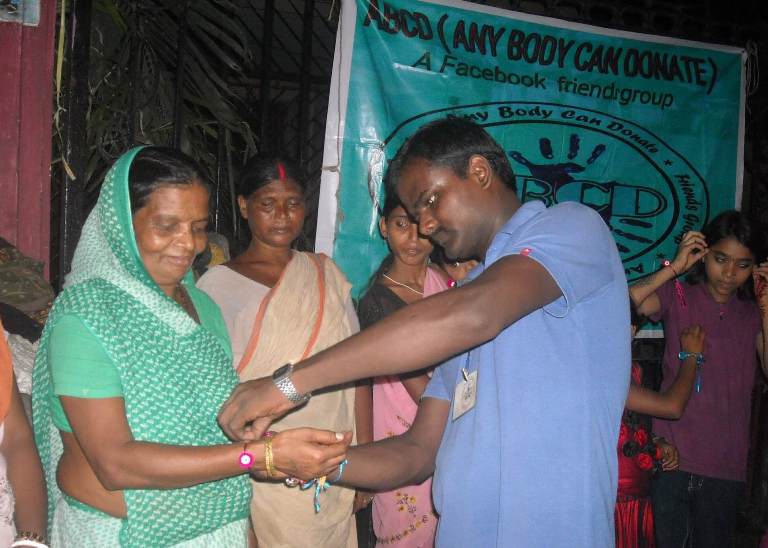 5. Go on Lunch with those abandoned Kids
We enjoy big fat lunch at different restaurants, five star hotels, at parties and at get together! Have you ever given a thought to what a big thing that may be for these little children? Leave about big fat lunches, they do not even have privilege to eat three meals a day. This Raksha Bandhan, do something to bring smile on these lovely faces, it's going to be a rejuvenating experience for sure.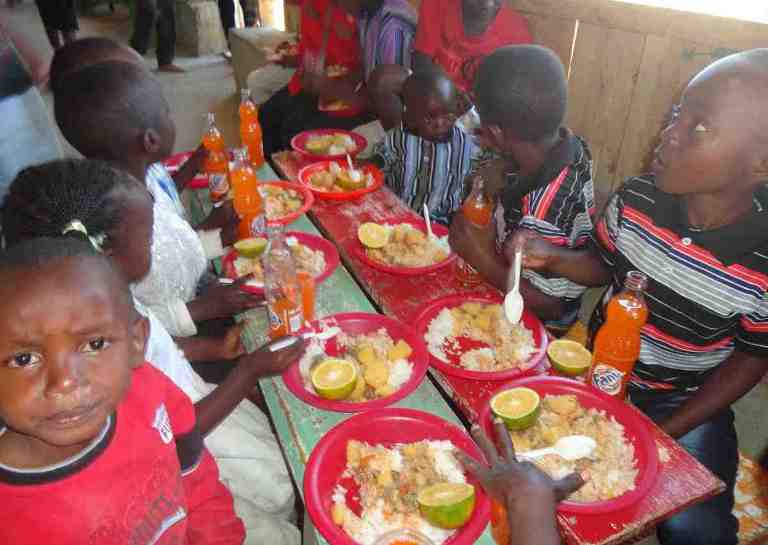 6. Organize for a Rakhi tying Ceremony in schools
While online portals like Rakhi Bazaar has been doing a great work in helping sisters and brothers connect from around the world, inculcating a sense of celebrating this relationship is a must. On this Raksha Bandhan 2018, make trips around your colony to make sure that every school is organizing this Rakhi celebration ritual and Rakhi tying ceremony.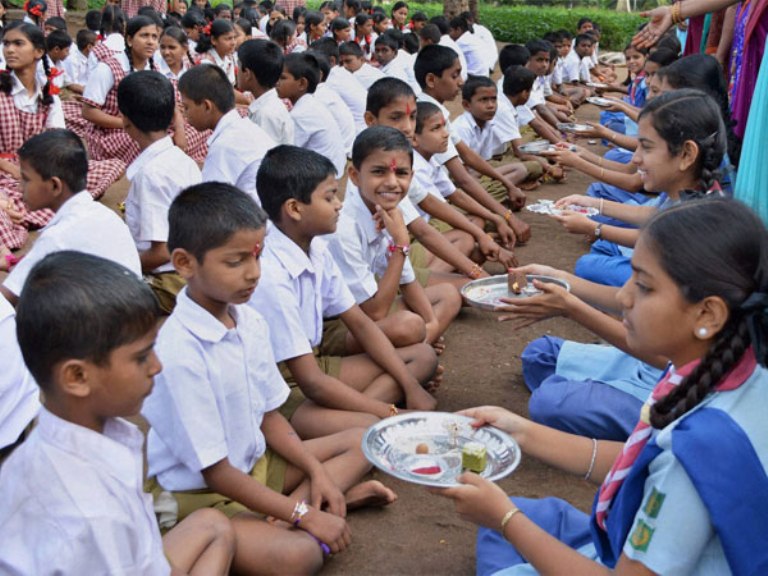 7. Distribute books among street children
Books play the most significant part in our lives! It nurtures a life to give it a perfect shape being cognizant of different spheres of life. The children who are left out without getting this privilege of getting themselves connected to books; miss a significant phase of a healthy growth. You can choose to contribute on this Raksha Bandhan by gifting these children bunch of books coupled with encouragement to read.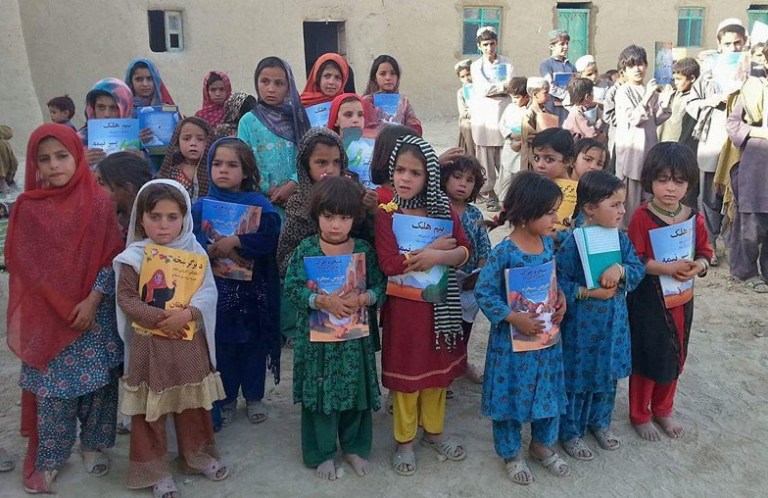 These are a few of the unique and philanthropic ways of celebrating Raksha Bandhan! You are born to be compassionate and feel the happiness and sorrows of people. You can carry out the traditional ways of celebration, tying the Rakhi thread and even can send surprises to your brother/sister with same day Rakhi delivery services various online portals. And, taking on to a philanthropic activity will definitely add to the celebration.