A girl wants to dress up differently and gracefully on every occasion, and festivals are the perfect occasion to challenge your inner Diva and go entirely traditional. But being different at every festival requires a lot of planning and hard work. Your style statement should always be up-to-date and on point, no matter how big or small the occasion is. So, this Raksha Bandhan, dress up for yourself and celebrate this festival in fashion! Here are some tips on totally rocking your ethnic look on Raksha Bandhan in the most budget-friendly way.
Fashion, Fusion, and Festivals: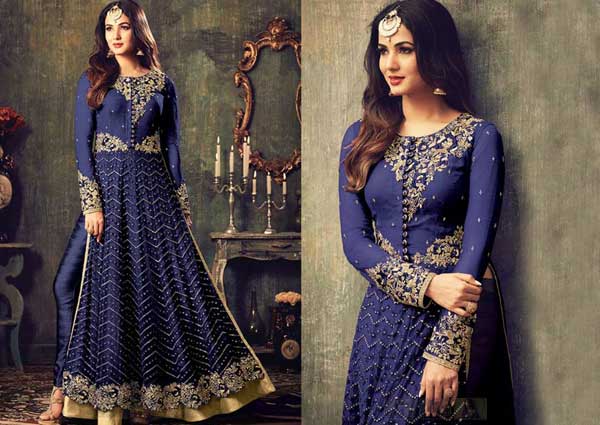 Festivals have become blingy from being bland in the past. The times have changed, so make the fashion statements that make festivals all about dressing up and looking your best self. The good news is that you don't have to spend a lot of money to look good. Just learn the art of styling clothes with the right accessories because that is the only thing you need. And since fusions and bohemian styling is so in trend, they make styling your ethnic dressing easy and worth the while. Let's see how to style for raksha bandhan
1. Decide your outfit: Open your closet and look for everything that can be mixed and matched to make a perfect fusion of clothes.
A monochrome blouse
A long skirt/jegging
A heavy and colorful dupatta
If you want to look more ethnic than in fusion, pair your blouse with a long skirt and drape a heavy dupatta so that the entire outfit looks like a lehenga. If you want to go with fusion, you can do this by wearing jeggings instead of a long skirt with a crop top and draping a dupatta over it to give it the look of a modern sari.
Doing this will save your time and money from spending them on shopping and make you look subtle in the right way to celebrate the festival.
2. Junk jewelry to the rescue : junk jewelry is the favorite friend of fusion, and every girl wants to wear a good amount of junk jewelry while dressing up for festivals to get all the festive feels. Take out all your beautiful sets, earrings, and bracelets, and start pairing them with your decided outfit.
You can wear your heavy earrings or necklace with your fusion lehenga look. Wear some metal bangles in your hand or just a broad bracelet. Keep it simple by wearing a lovely necklace and a watch for a fusion sari.
3. Flaunt your footwear : Wear high heels with a fusion saree and kolhapuri sleepers with your ethnic fusion. This will add a lot more detail to your entire look and make you look ready for raksha bandhan celebration.
4. Decide a hairstyle : You will need an excellent hairstyle to complete your raksha bandhan look book. Straighten your hair and leave them open with a fusion saree and for fusion lehenga, go with a messy bun. Or go to Youtube to watch various hairstyling ideas and select the one you like.
5. Carry a statement clutch bag : After getting ready for the festivities, don't forget to carry a clutch or sling bag to keep your phone and other necessary items in it. This will enhance your festive look and keep your hands free from carrying various things.
Below are some more ideas and tips to dress up for Raksha Bandhan:
Pro tip 1 : Decide your color: Trending colors change every year, and you must decide if you want to wear the season's trending color or go with a different theme. Making color combinations in your head is the first step to eliminating all the other options and makes the final choice making easy for you.
Pro tip 2 : You can also wear your mom's old saree on Raksha Bandhan and style it with some jewelry. This is another excellent way of looking festival-ready while staying budget-friendly.
Pro tip 3: Siblings twinning on Raksha Bandhan is another thing that's trending these days. You can also get your hands on this trend and make Raksha Bandhan a lot more happening for you and your siblings.
And that is how to get ready for raksha bandhan So, this Raksha Bandhan, style your looks and rock the festival!