Raksha Bandhan celebration preparations are now on full swing among the people of India as the cheerful festival of brothers and sisters is now just few days ahead. It is in fact best time for sisters to get into the preparations of Rakhi delivery to brothers residing far away in India or abroad. Therefore, Rakhibazaar has facilitating its customers to send Rakhi to Australia [www.rakhibazaar.com/rakhi-to-australia-95.html], India, USA, Canada, UK and other places across the globe.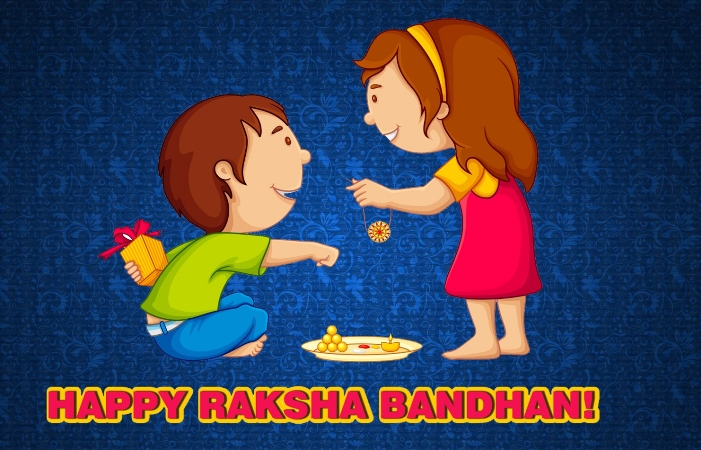 Raksha Bandhan is one of the most cheerful and traditional Indian festivals that marks it celebration on the day of Shravan Poornima as per the Hindu calendar. Now when the month of Shravan has already began, Raksha Bandhan is hardly few days ahead for the Indians to celebrate, making it perfect time to get into the preparations and shopping of the festival.
Rakhibazaar that is one of the leading online Rakhi shopping marketplaces of India has thus come up with its extensive collection of Rakhi as well as heart winning selections of Rakhi gift combos and Rakhi gift hampers. In addition to this Rakhibazaar is offering facility to Send Rakhi to Australia, UK, Canada, USA, New Zealand, India and other places across the globe. Therefore sisters can now buy and send Rakhi as well as Rakhi gifts to far away residing brothers and convey their hearty feelings of love and care to them with great ease.
In order to help sisters in India to convey love to brothers in Australia the portal is offering wide ranges of heart winning selections of:
Exceptionally Beautiful Rakhi Online:
To match every distinctive choice of a sister for Rakhi, Rakhibazaar.com has added a very wide range of Rakhi categories with hundreds of beautifully and intricately crafted Rakhis. In fact there are many amazing jewellery inspired Rakhi ranges like Kundan Rakhi, Golden Rakhi, Stone Studded Rakhi, Pearl Rakhi, Bracelet Rakhi, Auspicious Rakhi, Kids Rakhi, Silver Rakhi and much more for sisters to choose and adorn the wrist of brother in Australia.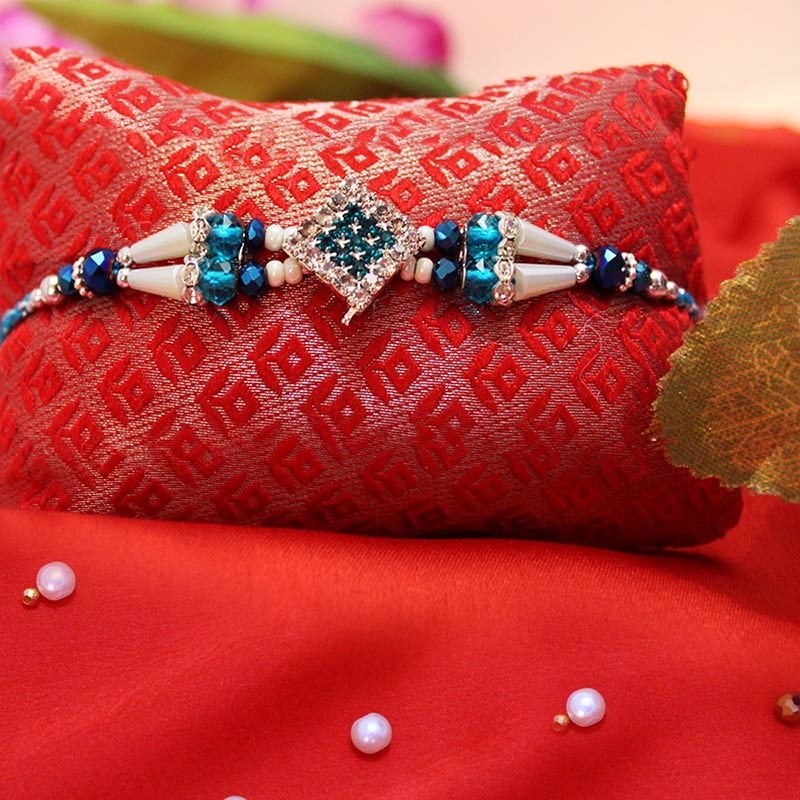 Delightful Rakhi Combos:
For fulfilling the needs of sisters who wish to send Rakhi to Australia residing brother with a token of love or a gift as well, for them there are plenty of Rakhi Combo catalogues to explore. Thus a sister can send Rakhi with sweets, Rakhi with Dry Fruits, Rakhi with Chocolates, Rakhi with Greeting Card, Rakhi with Pooja Thali and lot more to convey her hearty feelings of love to brother in Australia or anywhere abroad.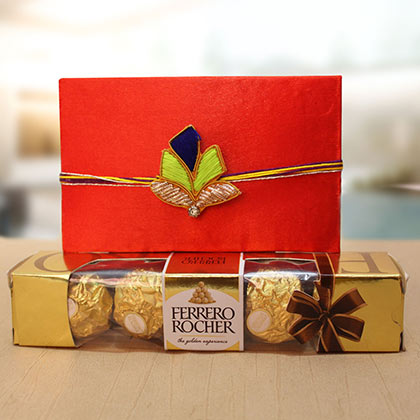 Heart Winning Rakhi Gift Hamper Choices:
To win brother's heart being far away from him in India, the portal also offers a vast array of online Rakhis gift hampers for brothers. From hamper Rakhi with Chocolates and Dry Fruits to hamper of Rakhi with Coffee Mug with Sweets, Rakhi with Silver Bowl Set and much more, there is lot into the range of Rakhi Gift Hampers for a sister to gift his brother residing far away in Australia.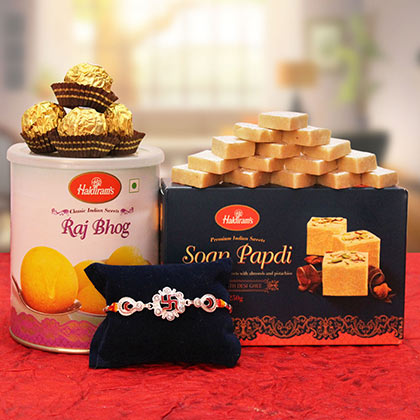 So this time do Rakhi shopping online at Rakhibazaar.com to convey your hearty feelings of love to your Australia residing brother with utmost ease. The portal not only offers a wide selection of online Rakhi and Rakhi gift but also offers prompt services for Online Rakhi delivery and Rakhi gifts delivery in India.