The most rejoiced festival among siblings is Raksha Bandhan or Rakhi. It is the festival that showcases the eternal bond shared between brothers and sisters. Did you know rakhi tying and gifts exchange are two essential parts of this celebration, which people have been commemorating with great fervor since the festival came into existence?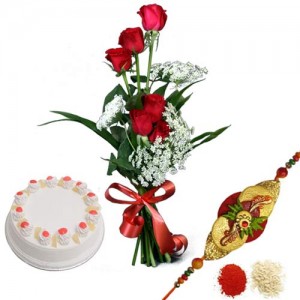 With this festival of sibling affection just round the corner, siblings are excited to get amazing Rakhi gifts for each other. Well, to help you choose the finest rakhi gifts for brothers & sisters, here we have shortlisted some cool Rakhi gift ideas. Take a look here:
Reaffirm Your Affection for Loving Bro
Feasting is an integral part of this beautiful festival. And, you bro will definitely relish a delicious home cooked meal. Invite your brother for festive feast and whip up certain culinary delights that your bro cannot resist. This Rakhi gift will go extra mile pleasing him. Spending quality time with siblings is the most cheerful moment. Turn through the pages of photo albums having your images with bro of those childhood days and have a great time together. Photo albums of yesteryears are memorable gifts for Rakhi.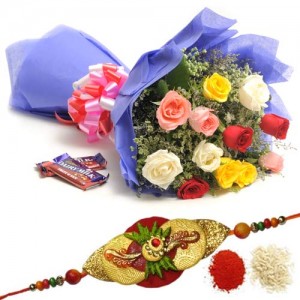 Apparel or Jewelery: What Sisters Want this Rakhi?
When you were child, you might have fought with your sister or she has teased you for something. But, going beyond this, you may still have been close to each other. Raksha Bandhan is a great time to recall those memories. If you are confused over the selection of perfect gift for her in return, we have excellent suggestions. From dazzling pieces of jewelry to fashionable apparels, there is no dearth of options to choose from. Not to forget cosmetics for a sis with ultimate fashion sense. Fancy accessories also make great gifts for Raksha Bandhan.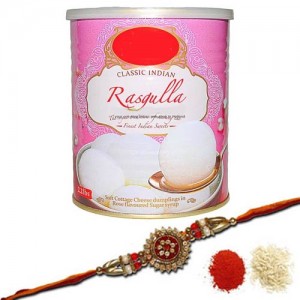 Gift vouchers or gifts certificates are one of the best options to choose from too. With these options you are giving them freedom to pick a gift of their own choices.
Now you have great gift options for this euphoric festival. Won't you like dazzling your siblings with these gift options? Go get them something special by taking inspiration from these!