Raksha Bandhan is a very momentous day for both brothers and sisters. The day is significant in the love and relationship between siblings. Rakhi is a festival that strengthens the brother-sister tie, so one must celebrate the sweetness of the relationship and the festival with Best Rakhi Sweets. Indian festivals are a culmination of principles found in holy legends and ceremonial procedures and of everlasting faith, feelings, and a path paved with the right food. In India, sweets are also event-specific, which means that each particular day or occasion is celebrated with a unique sweet. However, a mixture of all the sweets can be seen on Raksha Bandhan celebration, a day dedicated to siblings in which brothers are given sweets.
Raksha Bandhan is an auspicious day when sisters bind their brothers' hands with holy rakhi. This traditional Indian festival honors the bond between brothers and sisters. The ritual is about celebrating a brother and sister's heated and sour, bitter-sweet relationship. How can we forget about Raksha Bandhan Sweets when it comes to these festivals? Indian food requires a sweet presentation at all times. Offering sweets is considered a good omen at all unique and notable events, including the Raksha Bandhan festival. The sister's responsibility is to gift a delectable treat to her brother on Rakhi Day to keep the sweetness in their relationship. Below are some of the best Raksha Bandhan Sweets for Rakhi 2023:
1.KajuKatli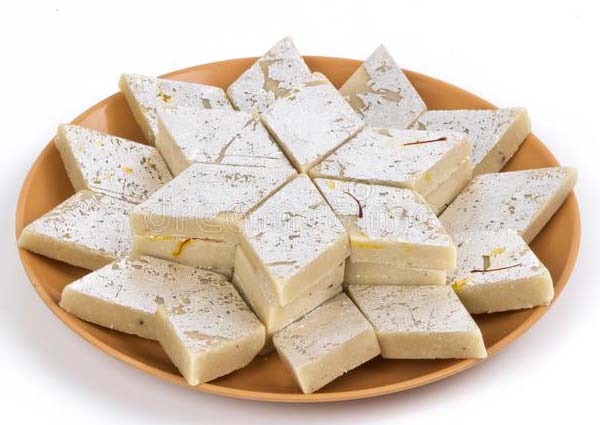 Cashew powder and sugar make KajuKatli a traditional Indian sweet treat. KajuKatli has low sugar content. KajuKatli is shaped like a diamond and is covered in silver paper. KajuKatli is one of the most popular Indian sweets and one of the best Raksha Bandhan Gifts. Diamond-shaped bites topped with beautiful silver paper. Fudgy bites that melt in your mouth and are wonderfully stunning. Finely powdered cashews are blended with sugar, water, and milk powder to produce small diamond-shaped treats. This is one of the most well-known and popular Indian sweets, especially during Indian festivities. These cashew snacks are incredibly delicious. It's the kind of dessert that everyone enjoys.
2.Rasgulla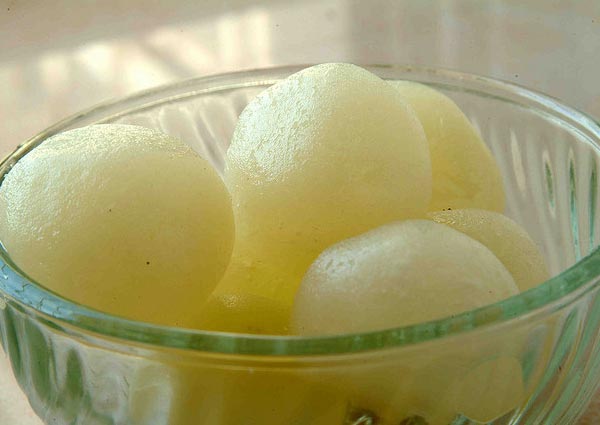 Every Indian loves these sweets, and it is a part of every happy occasion. Rosogolla is a Bengali sweet dessert called Rasgulla. It's a dipped panner ball in sugar water. After hearing the word Rasgulla, the mouth fills with water. Rasgulla is a delicate and tasty dessert that can be enjoyed by both young and old because it melts in the mouth. It's a popular Indian dish made with paneer soaked in sugar syrup, served at every happy occasion and festival. Rasgulla is known as "the king of Indian sweets." It is one of the best Sweets for Rakhi.
3.Mysore Pak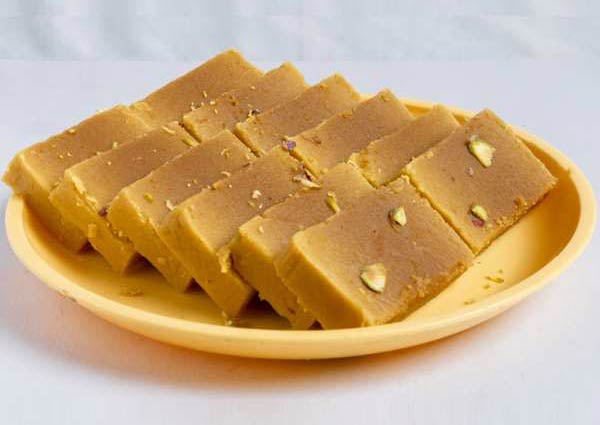 Mysore Pak is an aromatic, delectable, and melt-in-your-mouth sweet famous in South India. It is one of the Delicious Sweets for Rakhi. Only three ingredients are used to make this delicate and delightful sweet dish: chickpea flour, sugar, and ghee. This delicious dish is thought to have been created by the royal cook KakasurMadappa in the Royal Kitchens of Mysore Palace. It is from the city of Mysore, as the name suggests. This dessert has the feel of a buttery and dense cookie. Add this for your Raksha Bandhan celebration.
4.Balushahi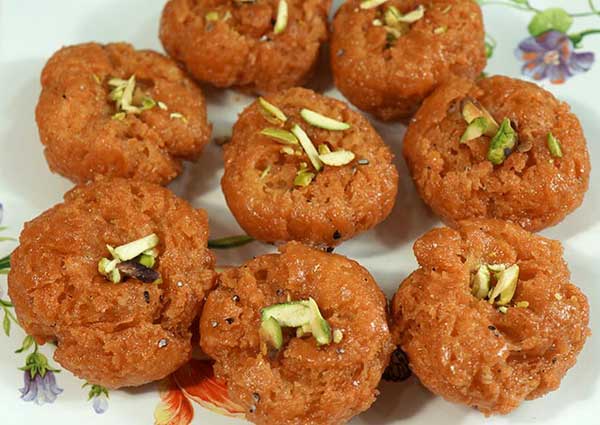 Balushahi is a popular South Bihar dish. Balushahi is a soft doughnut made primarily from maida and fried in ghee before dipping in sugar syrup. Balushahi is a delectable dessert that has a high sugar consistency. This delicious sweet is served as a dessert on special occasions and festivals. If your brother loves to try some unique types of sweets, then selecting this sweet for your celebration will be the best option. Balushahi will add the magic of sweetness to your bond.
5.Burfi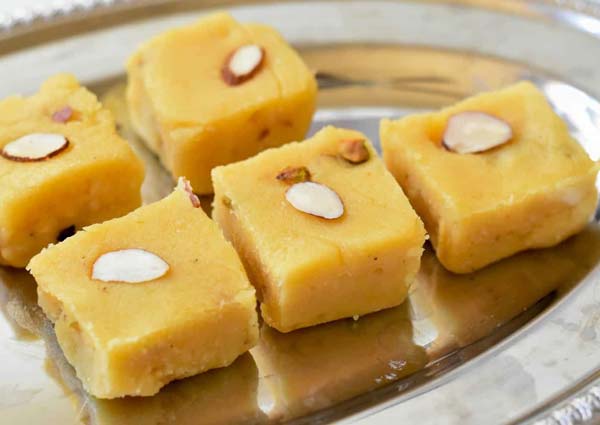 The name Burfi is derived from the word Burf. Burfi comes in various flavors, including coconut, dry fruit, chocolate, and more, and it's a delectable sweet that melts on your lips. Barfi is milk, sugar, and ghee-based fudge. Rakhi festival is when excellent Indian traditional dishes, particularly sweets or mithai, are cooked in every household. And none other than barfi is a favorite among the enormous array of Indian sweets. There are a variety of flavors, colors, forms, and textures to select from, making the sweet pleasure a memorable occasion.
6.Peda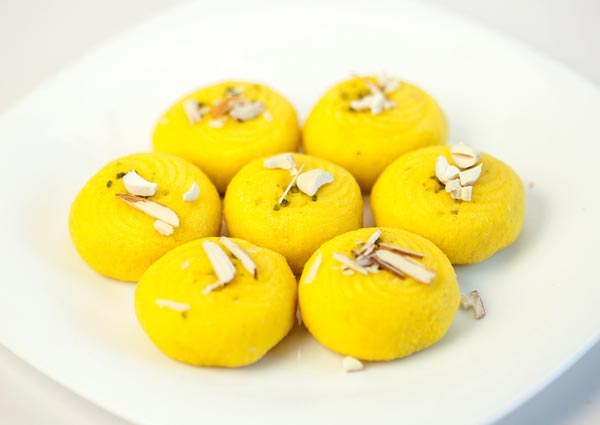 Peda is a delicious dish that originated in Mathura, Lord Krishna's birthplace, and it is a thick, semi-soft material. Peda is a sweet dish that is traditionally served to God. It has a high sugar consistency. Sugar, khoya, pistachio nuts, saffron, and cardamom seeds are the essential ingredients in Peda. Cardamom seeds give it a unique and delicious flavor. Buy Rakhi Sweets Online for the celebration, to cherish the occasion with the best Indian sweets. Pedas are semi-soft balls prepared throughout India and come in a variety of flavors. It is a lovely and delectable mithai frequently offered at Indian festivals such as Raksha Bandhan. This sweet has a silky-smooth texture that melts in your mouth.
7.Gulab Jamun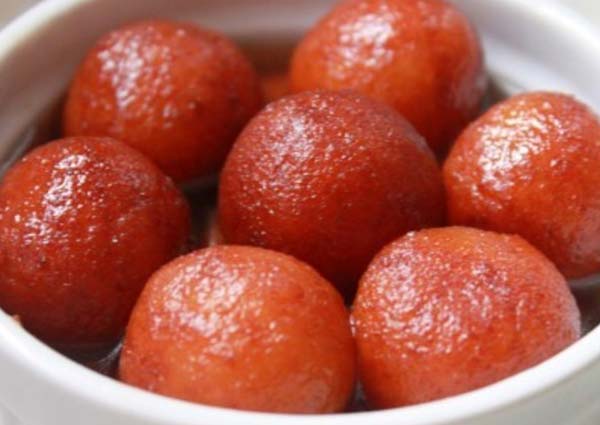 Gulab Jamun is the first thing that comes to mind when thinking of sweets. Gulab Jamun is prepared with khoya and deep-fried before being dipped in sugar syrup. Order Rakhi Sweets from a trusted online shop and make your brother happy with the best box of Gulab Jamun. Everyone appreciates it, from babies to adults. Each chunk's softballs and sugar essence will leave your tongue begging for more. This is a traditional Indian dish and one of the country's most popular sweets. Gulab Jamun can be made in a variety of ways. It is a famous Indian sweet found on almost every special occasion. These sugar syrup-soaked softballs are always a treat.
8.Laddu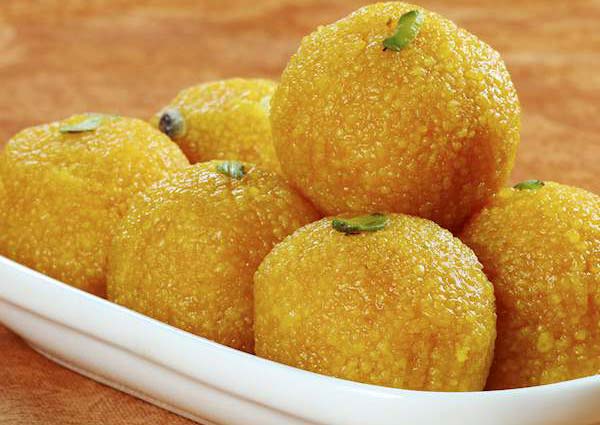 Laddu is a traditional Indian dessert. The sweet is commonly made with nuts or dried fruit and can be made with grain and legume flours. It's very popular as a festival or special occasion treat, such as Raksha Bandhan. It's the most popular and incredibly sweet. Besanladdu, Motichurladdu, Malailaddu, and other forms of laddu exist. Rakhi Sweets Online are so diverse that they outweigh sweets from every other country. The various flavors of many sweets show the diversity of Indian festival cultures throughout different language-speaking regions. Laddu is a favorite of every Indian, whether in urban or rural areas, among the sweets accessible on ordinary days and created on special occasions across the country.
India is known for its sweets. Sweets are divided by regions and events. This indicates that the more areas in the country there are, the more sweets there will be. When sisters serve sweets to their brothers, the variety of alternatives at the trusted online shop allows her to quickly select the sweet that her brother likes. In this way, one can sample all of the famous Indian sweets. There are several sweets that a sister can offer or send rakhi with sweets online to India for her brother, who is looking forward to receiving a sweet surprise from her. Rasgulla, gulabjamun, Rajbhog, Kaju Barfi, Boondiladdoo, and soan cake are popular Indian sweets for Raksha Bandhan.
These Indian sweets provide interest to the celebration, which increases the need for sweets during this magnificent occasion. Sisters who cannot reach their brothers on this day can get Online Raksha Bandhan Sweets Delivery with Rakhi Bazaar and experience their siblings' bond smoothly for the rest of their lives. The trusted online shop offers the best Rakhi with sweets online in India and worldwide.