Seeing through a common man's eyes, the implementation of lockdown in the country during the pandemic has really brought human lives to a standstill. The biggest impact of this critical situation can be observed during the festive season. The streets are no busier with the crowds of people, and there is hardly any social life left for the people. They have made a compromise with this situation and began to see things from a different perspective now. Celebrations are no more at a halt and have now become a private and "AT HOME" affair for the people jollified only with the closed ones.
As the auspicious festival of Raksha Bandhan is approaching us, people are constantly thinking of innovative ways in their minds to celebrate the festival with their siblings amidst the lockdown. They are no more ready to skip the Rakhi celebrations and are prepared to indulge in joyful gatherings with their brothers and sisters, taking all safety measures. Numerous ways using which you can celebrate Raksha Bandhan in lockdown and make it a happening and memorable affair at home.
1. Celebrations over Video Call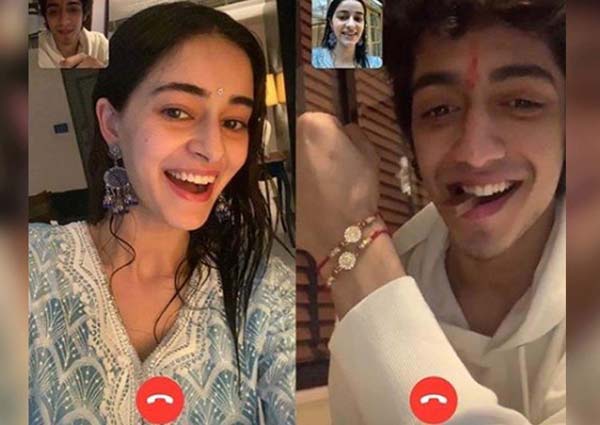 You are just one click away from your distant brothers and sisters with the facility of video calling on mobile phones. Thanks to the technology!!! Even if your sibling cannot be there with you on Raksha Bandhan post lockdown, you can still extend your heartiest wishes and love to him or her over a video call. Moreover, you can indulge in virtual Rakhi celebrations on a video call and bring instant smiles to each other faces.
2. Delivery of Rakhi Gifts Online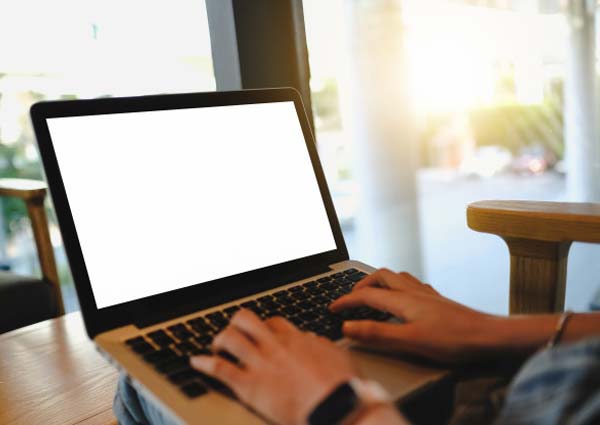 With the emergence of online Rakhi shops across the globe, you can now send Rakhi to India and worldwide to your distant brother by just using your phone. So, no matter where your brother resides, you can send your love and affection to him through such stores. You can find many Rakhi and Rakhi gifts on such websites to surprise your brother who is far away from you and cannot be there for the celebrations. Such service providers offer online Rakhi delivery with free shipping worldwide and let people indulge in Raksha Bandhan celebrations despite the distance.
3. Pajama Party at Home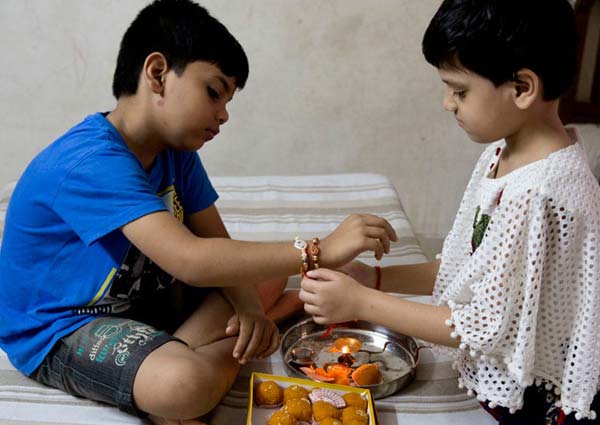 As the celebration of Raksha Bandhan is a homely affair now due to lockdown, there is no need to dress traditionally in salwar suits or kurta pajamas. So, what to say about a Rakhi pajama party at home and making it a new trend on the block! Just call all your cousins at home and arrange a pajama party with good food, great music, and a lot of chit-chats. Such parties are good ideas as you would get time to spend with your siblings that you hardly got before.
4. Watch a Movie Together
As theatres are closed due to COVID-19 lockdown, there is no such thing as HANGOUT now!!! Just decide on a movie with your siblings that you will watch on Raksha Bandhan after the ceremony is over. You can create an ambiance of a theatre at home by fixing home theatres and arranging snacks like popcorns, nachos, burgers, or maybe pizzas. Some of the movies you can watch on Raksha Bandhan –
Dil Dhadkne Do
Dil Chahta Hai
Jane Tu Ya Jane Na
Golmaal Series
The Secret Life of Pets
5. Arrange Surprise with Digital Gifts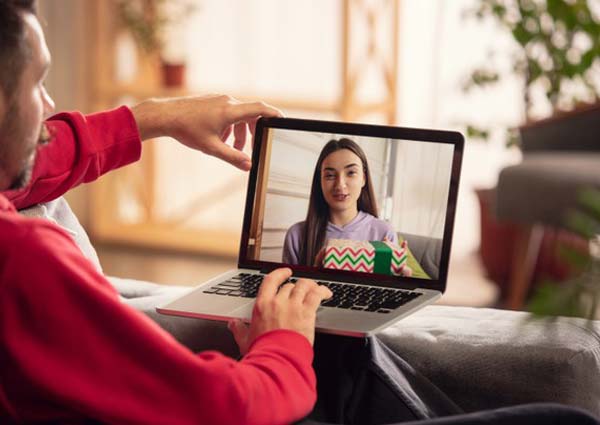 In the world of technology, nothing is impossible. If you are thinking of a good Rakhi gift for brothers and sisters, then digital gifts are a popular trend nowadays among the youth. Such gifts are amazing alternatives for people who cannot be there with their loved ones for any special occasion. You can arrange digital gifts for Raksha Bandhan for your brothers and sisters that involve special video messages, personalized caricatures, e-greeting cards, violinist on call, guitarist on call, and other options.
6. Dress Up Twinning!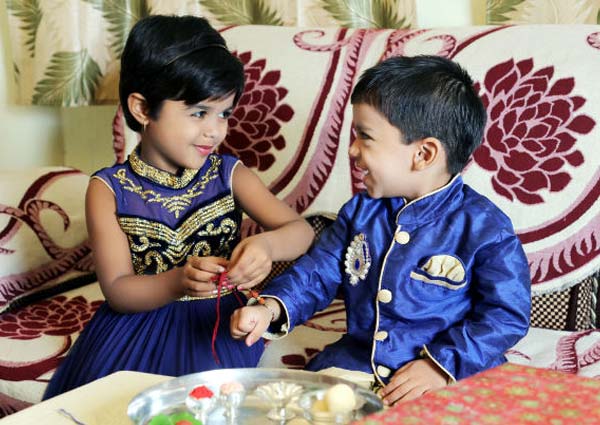 Start your preparations at least a month before for the Raksha Bandhan by getting your traditional attires for the festival-ready! Then, twin your clothes with each other for that perfect lockdown picture and unending sweet memories.
7. Enjoy Homemade Special Dishes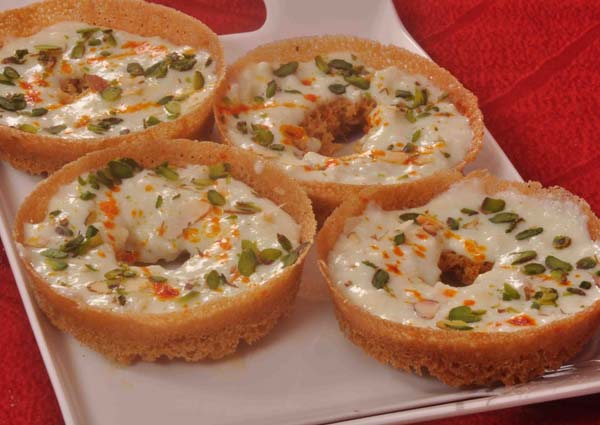 There is nothing more delicious than perfectly cooked homemade food that has love and affection as ingredients. In a lockdown, it is quite unclear to order food from outside; so, enjoying food cooked at home is the best thing to do with your siblings. So, ask your mom to cook the best delicacies that you all enjoy and have a good chit-chat session at home.
8. Indoor Games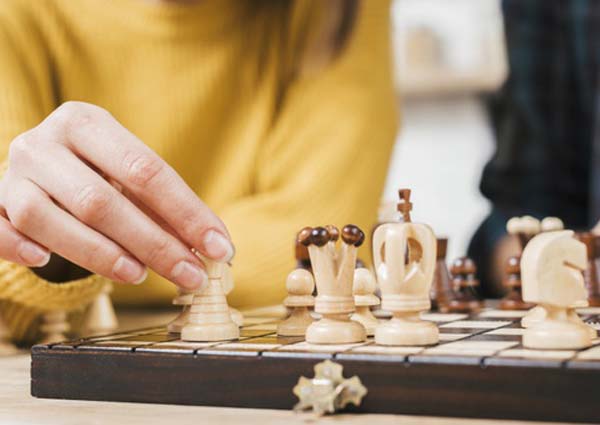 With the COVID crisis going on outside, it is better to stay indoors and spend quality time with your loved ones. On the festive occasion of Raksha Bandhan, you can indulge in its celebrations at home by playing indoor games with your siblings. Ludo, Monopoly, Business, Tambola, Bingo, carom board, etc. are some of the popular games that you can play indoors with your siblings.
9. Reminiscing Old Memories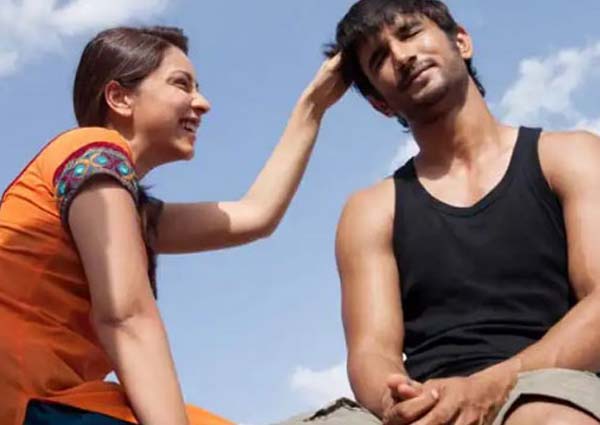 After a fun day at the home of Raksha Bandhan with siblings, you can now sit and relax with them, going through the photo album and reliving the memories of childhood and previous years' Rakhi celebrations. This is the best thing to end the perfect day of Raksha Bandhan.
10. Cook Together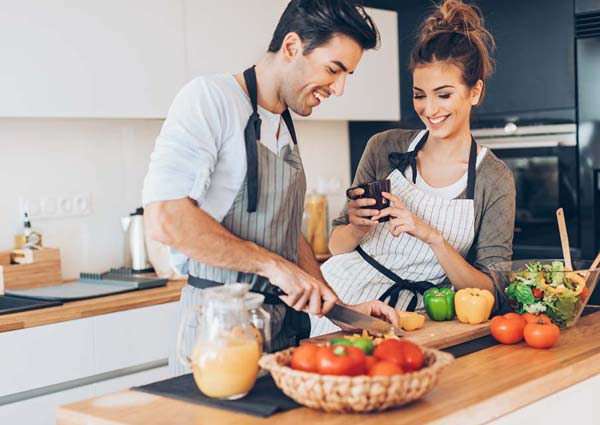 What do you say about setting up a barbeque at home on Raksha Bandhan? Grilled paneer and veggies tossed in delicious spices are what your tongue will crave when you are in the company of your siblings. After a traditional celebration of the festival at home, you would definitely want to have a thrilling time with your siblings, right! Set up a barbeque on the terrace or on the balcony and have a good time with your brothers and sisters!
Bonus Tip: Watch Netflix or Amazon Prime at home
With online streaming apps like Netflix and Amazon Prime, entertainment is just a few clicks away. You can watch your favourite movies and TV shows online on these apps with your siblings and have a great time in the company of your siblings.
The Final Words
There are no words to describe how affectionate the bond between siblings is. Raksha Bandhan is a festival marking the significance of sibling bonds and, therefore, it is customary for everyone to indulge in its celebrations. Don't let the lockdown hamper your Rakhi celebrations and plan a perfect Rakhi celebration at home. Pick the best Raksha Bandhan celebration idea in lockdown from the above options and add happiness to your lockdown diaries.