Be your own brother! Sounds interesting – It's time that India encourages her daughters, to brother themselves on their own. This Raksha Bandhan, let's begin this crusade to make every sister capable enough to fight for herself. Let's encourage them to subjugate the idea that they are weak and they need someone to guard over them and protect them.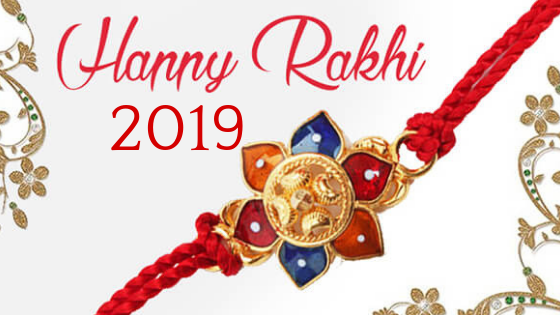 Someone has rightly said – "Never underestimate the power of a kind woman. Kindness is a choice that comes from incredible strength."
This Raksha Bandhan, give your sister the strength to stand for herself. Fill her heart with that glut of power to identify the fathomless strength that she possesses. Let's push forward and urge the society to create a world where their sisters can walk fearlessly even in the darkest of the nights.
Celebrate Raksha Bandhan 2023 in a unique way! Get the strength to abandon the idea of seeking protection from anyone else. Be the one who can fight and stand for herself.
Here are some Rakhi Gift Ideas that every woman can give to herself and feel empowered to take on the world. Read them below:
1. Read Books with Powerful Women Stories
Women have always been segregated among the weaker section of the society. And, this inauspicious idea has been eating out countries and its many stupendous ideas like a termite. So, it's important that we together come up with ideas to empower women. Let them breathe! Don't miss even a single chance to make a difference. Raksha Bandhan 2023 can also be made to contribute to this part of society.
Women themselves can work towards their empowerment. Why ask your brother to be your guard. Just be the one for yourself. There are many ways, one of which is reading books that talk about women and their power. You can read books like "I AM MALALA", "BECOMING – MICHELLE OBAMA, "MY SECRET WISHLIST", and there are many you can read and get inspired.
2.Learn Martial Arts/Karate/Self defense
Why do you need someone to walk by your side! Just be your own brother. This Raksha Bandhan gift yourself the freedom to walk alone. Choose to learn an art that could strengthen you physically. Join Martial Art Classes or ask your brother to teach you some self-defense techniques. If he understands, he will be happy to help his sister this way.
3. Get the best Rakhi Gift for Yourself of Your Choice
Are you depending on your brother for Rakhi gift? Anyway, that's not wrong! But, what it would be like if you could buy Rakhi gift for yourself. On Raksha Bandhan 2023 be your own brother. Ask yourself for the best Rakhi gift because you really deserve this.
Some other Ways you can Celebrate Raksha Bandhan 2023 and be Your Own Brother.
Enrich Your Knowledge/ Educate Yourself
Acquire a Skill of Your Choice
Help Someone in Need
Take on a Challenge – Fight Your Biggest Fear
Learn How to Earn and be Self-Dependent
Read Inspiring Stories About Powerful Women
Start Working on Your Life Goals
Inspire other Women to Walk on the Path
So, these are some of the Unique and empowering ways to celebrate Rakhi 2023. Go this extra mile to show your brother that you don't need anyone, every time you step out. This will definitely bring about that real strength in the relationship. And, this will give an equal opportunity to both brothers & sisters to guard each other. This way you can incorporate the idea of women walking hand-in-hand with men. Be your own brother & make a difference!