We know how the huzzle buzzle during the festivals often leaves people in a space where their most important work remains pending. Because people are busy with their everyday chores and doing other preparations for the festival, they do not have time for other things like going for rakhi shopping on Raksha Bandhan. But doesn't that mean you are probably missing your most crucial task for the festivity? These situations make us need a friend who is always there to help us like Rakhibazaar.com is helping people with their rakhi shopping and delivering rakhi across India and worldwide on their behalf.
We also have the solution to your last-minute rakhi shopping. Rakhibazaar.com provides next-day rakhi delivery that can help you come out of situations like these. Our website is full of the latest designs and best quality products that have been making everyone's Raksha Bandhan a lot happier. With our rakhi next-day delivery service, you can further solve your problem and have a tension-free celebration with your family.
Get rakhi next-day delivery from rakhibazaar.com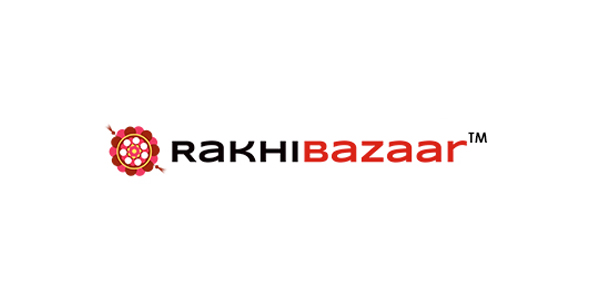 We provide these express delivery services to the top cities of India like Delhi, Bangalore, Mumbai, Chennai, Kolkata, and many other prominent cities. The process of availing of our next-day rakhi delivery is quite simple, and there are multiple ways to find out if your order can be delivered the next day after placing the order or not. Let us discuss this process in detail:
1. It is mentioned on the product – Majorly all our products and hampers that are deliverable the next day have this mentioned on the web page. This lets the customer know which products they can get in the next day's delivery before placing the order.
2. Check while placing the order – If the order doesn't have this mentioned on it that it can be delivered within 24 hours of ordering, you can always check it while placing the order. Rakhi bazaar has the option of letting you decide the date of delivery. Considering your delivery location, we will let you know which order can be delivered when and if you can avail of our express rakhi delivery service in your preferred area or not.
3. Get an idea on your own – As mentioned above, we provide next-day rakhi delivery to tier one and tier two cities. These include; Delhi, Mumbai, Bangalore, Chennai, Hyderabad, Kolkata, Ahmedabad, and Pune in tier one cities and Chandigarh, Dehradun, Kanpur, Varanasi, Ghaziabad, Agra, Jhansi, Mathura, Thanjavur, Jaipur, Pondicherry, Amritsar, Ludhiana, Bhopal, Indore, Mangalore, Ranchi, Jammu, Shimla, Gurgaon, Patna and many other cities from the country. If you belong to or are sending rakhi to any of these cities, you should get a hint that you can avail of next-day rakhi delivery from Rakhi Bazaar.
Rakhi with sweets or rakhi with any other gift, it doesn't matter which product you buy from our website in express delivery. All that matters is your location of delivery. There is still a week left in Raksha Bandhan, so start preparing now and get our best services to make your festival cheerful and memorable.