Raksha Bandhan is a Hindu festival that celebrates the bond between brothers and sisters. During this festival, sisters tie a sacred thread, known as a "rakhi," around their brothers' wrists to mark their relationship of love and protection. But as everyone knows, no celebration is complete without delicious home-cooked food.
Food and celebrations are two such things that bring people closer and help them bond over their favourite things. And as everyone knows, every festival has its staple food and recipe in a diverse culture and traditions-filled country like India.
Similarly, Raksha Bandhan has some traditional dishes cooked at most houses. You can take hints from the suggestions below if you want a new menu to serve this festive season.
Types of dishes served on Raksha Bandhan:
Chole Bhature for breakfast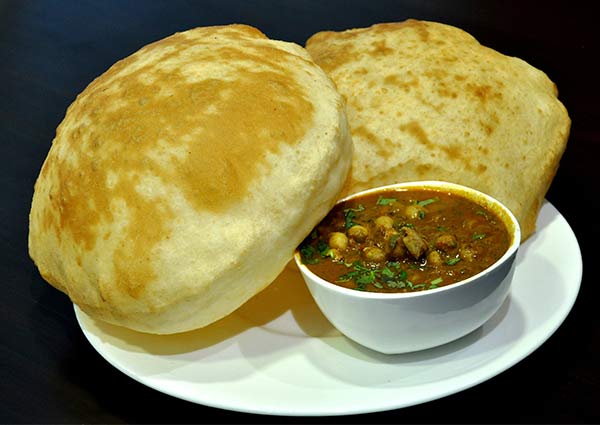 The day starts with a typical dish that gives all the celebration vibes. And this dish is none other than 'chole bhature'. Chole Bhature is the heart of north Indians, and since Raksha Bandhan is majorly celebrated in every north Indian city, the breakfast signifies their combined love for chole bhature.
As soon as guests start coming, the host for the festive celebration either starts making chole bhature at home or orders them from a nearby shop. And after the food is served, everyone cherishes the delicious food and expresses their love for the chole bhature as they taste even better with good company.
Homemade kheer as dessert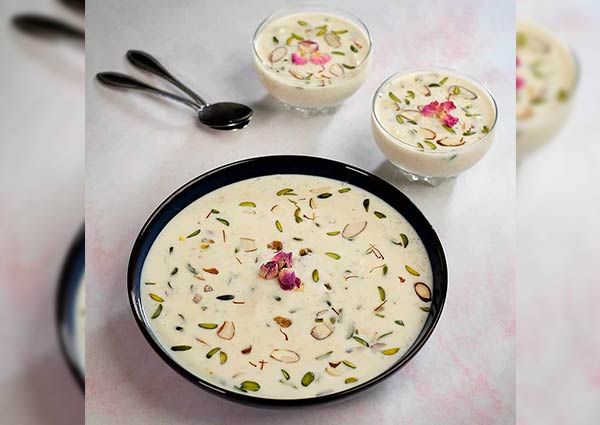 Sweets are an integral part of Raksha Bandhan celebrations. Many families prepare traditional sweets, such as barfi, laddoo, and peda, to offer to their siblings. But kheer is a sweet made in almost every other household on Raksha Bandhan.
It is made with ingredients like rice, sugar, milk, and nuts, but one can also add condensed milk instead of sugar and pick their choice of rice to make kheer. These ingredients make kheer an auspicious dessert as it is made with milk, which is considered very high in Hindu culture.
Kheer, a milk-made dessert, is also served to Krishan ji on the occasion of Raksha Bandhan as an offering to the god. And for the guests, it is usually served after lunch, but it can also be served while performing the rakhi tying ceremony.Kheer, a milk-made dessert, is also served to Krishan ji on the occasion of Raksha Bandhan as an offering to the god. And for the guests, it is usually served after lunch, but it can also be served while performing the rakhi tying ceremony.
Rajma Chawal for the Lunch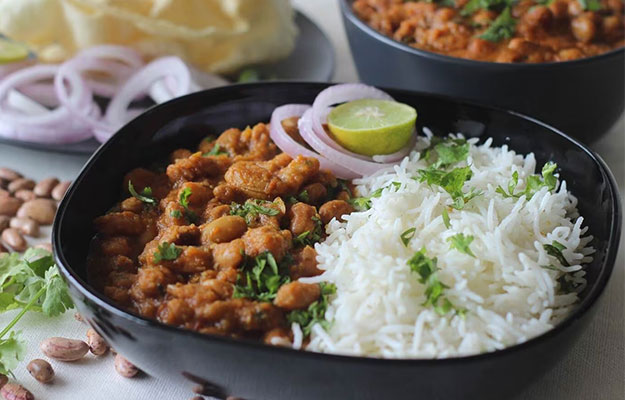 After the guests arrive, have breakfast, and perform the rakhi tying ritual with their siblings, the next thing they do together is bond over the lunch table. Another favorite food of all time is served for lunch, i.e., Rajma chawal.
But they are not served alone. Rajma chawal often comes with many other food items like vegetable salad, buttermilk, fruit salad, papad, chapatti, and more vegetables to eat for lunch. It is a common saying that family lunches are incomplete without rajma chawal. And since Indians are known for not leaving any task incomplete, they ensure to complete the celebration with whatever it takes.
Also, the rajma chawal served on Raksha Bandhan is 100% homemade, as there is no better dish than homemade rajma chawal. So, people only prefer them home-cooked and freshly served for lunch.
Savory snacks for tea time: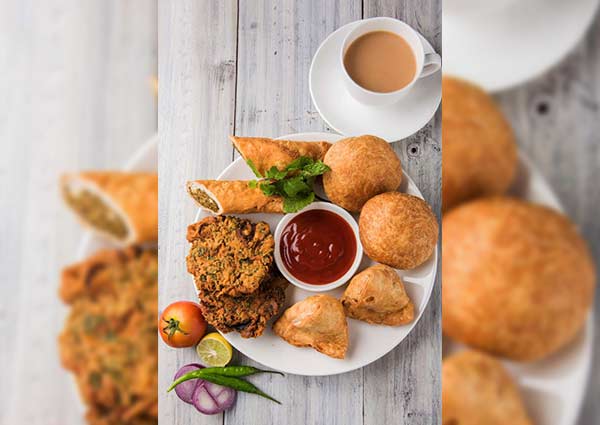 Raksha Bandhan is a day when the entire family stays together and enjoys every meal together. So, it's time for savory snacks to cherish with tea after lunch. Here is a list of all the snacks popularly eaten during Raksha Bandhan.
Samosas, kachoris, pav bhaji, aloo chaat, aloo tikki, etc., are often served with tea or coffee in the evening and are meant to be shared among family members. People also like to have them with cold drinks, but the point is to have them with the entire family, whichever way you like.
These snacks can be homemade or brought from the market, as not everyone knows how to cook some of these dishes. Also, people prefer to spend time outside the kitchen during festivals to chit-chat with their dear ones, so they order evening snacks from the market.
Paneer and daal makhni for dinner
Paneer is that one dish during celebrations whose presence doesn't matter much, but its absence actually makes people go crazy. So, if you are about to celebrate Raksha Bandhan and haven't included a dish made of paneer or cottage cheese, here is your reminder not to create such a blunder.
Paneer dish is a must-have for family gatherings, and people either make shahi paneer, chilly paneer, paneer tikka, or any other paneer dish they like. Another thing that makes Raksha Bandhan's dinner incomplete is Daal Makhni.
Daal makhani is an absolute favourite of most people, and they love having it with rice at dinner. The richly prepared mixture of grain and pulses taste so good that people love having it with naan or lachha paratha with onion salad and mango.
Aren't all these dishes mouth-watering and already making us crave their taste? If yes, don't worry because Raksha Bandhan marks the official beginning of the Indian festive season. Hence, you are about to get a lot of opportunities to have yummilicious food of different varieties for almost 2 months now.
Tips for a smooth Raksha Bandhan celebration with family:
Done and dusted with all the essential dishes for Raksha Bandhan. We hope your menu for the entire day is set. But to ensure your celebration stays foolproof, here are some tips and tricks to follow on Raksha Bandhan while preparing all the food and dishes for the day.
If you had prepared food earlier than when you were expecting your guests, it is essential to prevent it from going rancid. As Raksha Bandhan is celebrated during the peak summer, make sure your food is not spoilt with heat.


Having extra space in the kitchen during festivities is always a good idea. Whether it's about shelves or refrigerator space, install extra equipment to store all your food and prevent it from spoiling. Doing so will also make your kitchen look a lot more organized.


If you have to go to the office next to Raksha Bandhan, make serving a meal timeline for the festival. Set a time that lunch will be served by 2 o clock, and anyhow, the last meal of the day will be served before 10 o clock. You and your guests will also appreciate your time management as they might have an important day the next day of the festival.


Always go for a balanced diet. As a host, it is your responsibility to make sure no food combination is odd for the stomach. Everything should be digestible.


If you are ordering any food item from the market, make sure not to order it at the last minute. Always order food half n hour before the serving time. That's because food deliveries are in high demand on festival days, so your order might get delayed or cancelled at the last minute.
Conclusion:
Being a festival that has been glorifying sibling bonds for ages, Raksha Bandhan has always been very special for everyone. People especially make dishes that their siblings and nephews like so that the word of love can spread.
It also gives the younger generation a message on how one follows customs and traditions and performs their duties to maintain relationships with close ones. This Raksha Bandhan, bond on the table with your favourite food and get ready to share all the childhood memories and untold embarrassing moments with your family.
Visit Rakhibazaar.com to order the best rakhi, raksha bandhan gift hampers, and return gifts for sisters. For more exclusive details on the festival, stay tuned.